We are pleased to announce that we are starting to pay grant subsidies to Torbay based businesses in time for the Easter Bank Holiday this weekend.
The much needed emergency financial support for businesses hit by the current crisis has been arranged by us. The measures deliver the funds announced by the Chancellor of the Exchequer, Rishi Sunak, on 20th March in response to the Coronavirus pandemic which has adversely affected many businesses across the UK and locally.
Financial support loans and grants of £10,000 and £25,000 are being paid urgently to businesses across Torbay in order to allow them to continue to trade and employ people throughout this challenging period. The £10,000 grants are for small businesses that are eligible for small business rate relief. Businesses in the retail, hospitality and leisure industry with a rateable value under £51,000 will be eligible for a grant of £10,000 or £25,000 depending on their Rateable Value.
Councillor Swithin Long, Torbay Council's Cabinet Member for Housing, Regeneration and Tourism, said: "Businesses facing financial hardship can access a wide range of financial support on the Council's website and register their details for these grants. The forms are straightforward and allow the team here at the Council to process payments quickly whilst following Government guidelines.  These grants will provide businesses with much needed cash boost. I would urge businesses to make full use of the support outlined on the website which will help develop improved financial resilience over the coming months."
"Whilst this financial support is being given out as fast as possible there is much work to do. The Council has received 1900 applications for support from businesses to date and expects to pay these within the next two weeks. This represents around 60% of the businesses we are expecting to apply. We want to help businesses out who are struggling, many of whom may not know about the financial help on offer to them."
We are urging owners or managers of struggling businesses or those in organisations and charities to find out if they are eligible by visiting the link highlighted below.
More information regarding the full range of financial support packages for businesses can be found by visiting our Financial Support for Businesses page.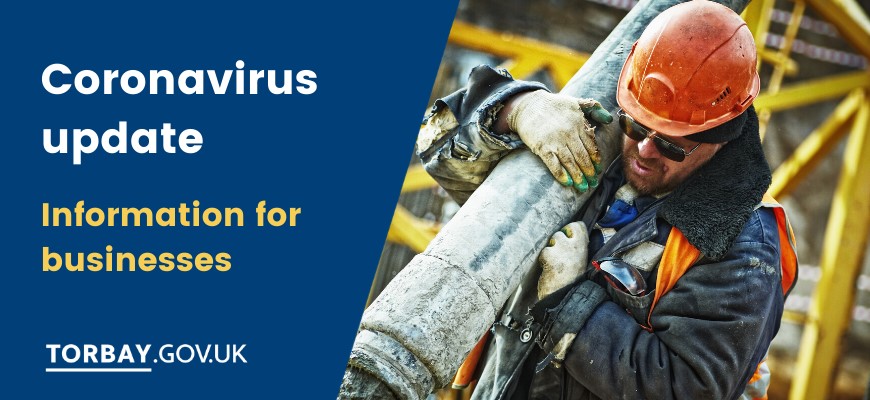 ---