Torbay Libraries staff have romped home with three wins at The Libraries Unlimited Making a Difference Staff Awards.
Members of staff across Devon made the nominations to recognise significant contributions made by employees and teams, and to celebrate the difference made to library customers.
Torbay Libraries staff won three of the five awards in the following categories:
Excellence in Customer Service Award
Love of Reading Award
Creativity and Innovation Award
Community Impact Award
Good Colleague Award
The judging panel consisted of Professor William Harvey, Chair of the Board of Trustees, Beth Reynolds, HR Manager and representatives from the Staff Forum.
Cabinet Member for Corporate and Community Services, Cllr Christine Carter, said: "To have won three out of five award categories is just outstanding and is a testament to how hard our Torbay Libraries staff work. I would like to say well done to the winners and to all of our library staff who help to make a real difference in the heart of our communities."
Excellence in Customer Service Award - Torquay Library
"In an impossibly short space of time, this team has knitted together as a whole, and the impact on the library and the levels of customer service has been nothing short of astounding. Anyone visiting Torquay Library today cannot fail to see the transformation it has undergone in the levels of customer service offered and the happy team on duty. It is an absolute credit to the whole team and particularly to Rachel Kidd's calm, professional and dignified leadership."
Creativity & Innovation Award - Emma Aydemir, Brixham Library
"Emma has consistently shown throughout the last year an appetite for adopting innovative fundraising ideas and implementing them with panache. The list of successful events managed at Brixham library has been just awesome - coffee mornings attended by 50+ people (enough to more than fill the library); prize draws, with prizes donated from community partners across the bay and beyond; quiz nights; and author events that are consistently sold out …. The programme for the Summer Reading Challenge has been particularly successful…..All of this can be attributed to the fun and lively programme of events and activities that she has developed over the summer - delivered at no overall cost (and even a small profit) to the organisation…..Emma accomplishes all this with an infectious joy that inspires her team - and her peers - to give their all. She is a consistent delight to work with, and for."
Good Colleague Award - Charlotte Sumner, Paignton Library
"Charlotte is an incredible colleague and an unbelievably supportive Team Leader to those she line manages, as well as the wider team in Torbay.  Her loyalty to Paignton and the staff is unsurpassed….  She is one of the most reliable and dependable colleagues you could wish for.   She always puts other people before herself and always does her best to make sure her team are ok….The majority of her time is spent at the counter and what she gets done beggars belief….. beyond this, she has contributed fully to the fantastic events programme hosted by Paignton over the last year, has encouraged take-up of social media messaging with great gusto….and championed causes such as the library's Stroke Recovery group. She has been an inspiration to her team, a steady rock of dependable professionalism for her line manager, and an object lesson in leadership excellence."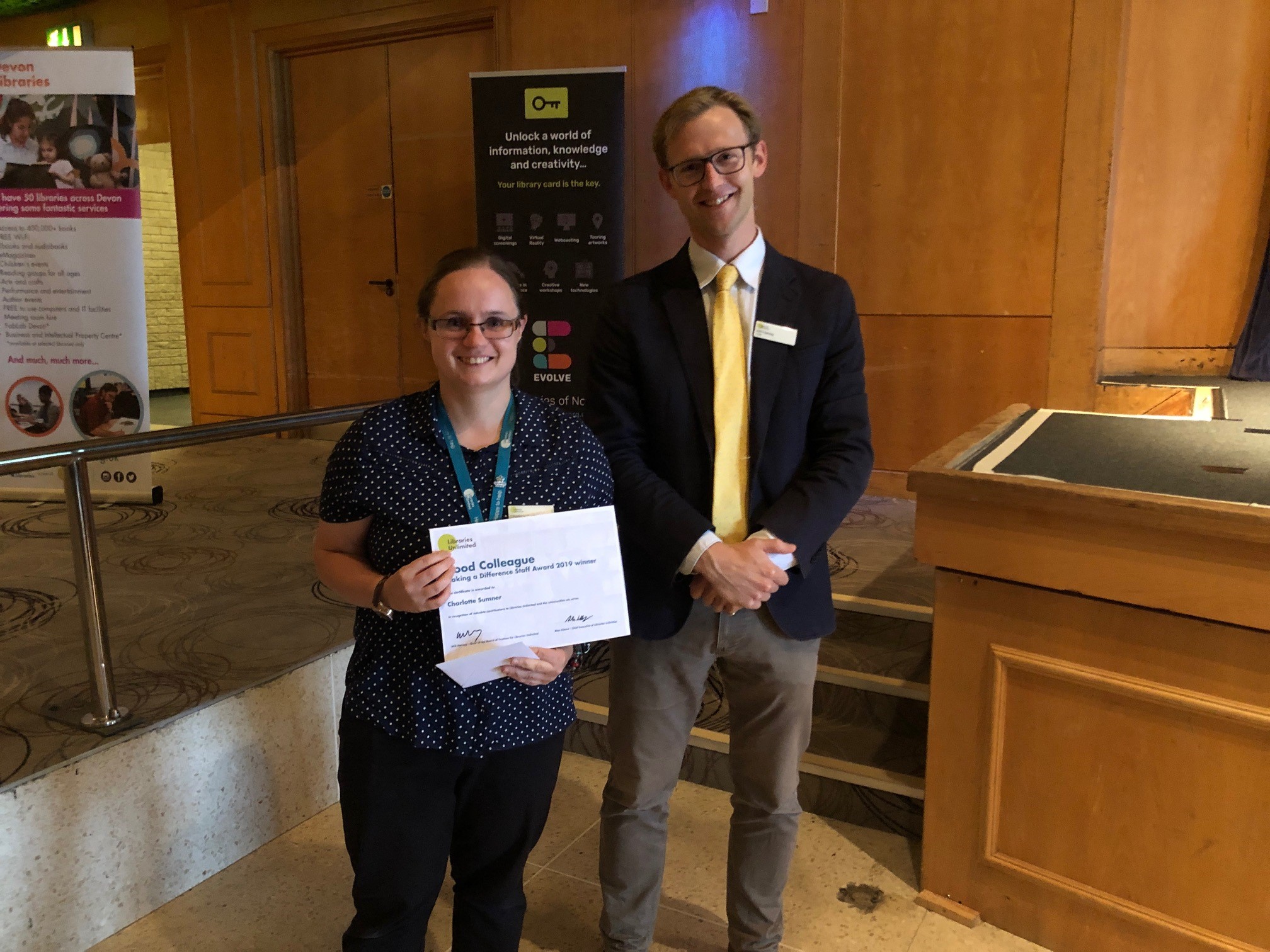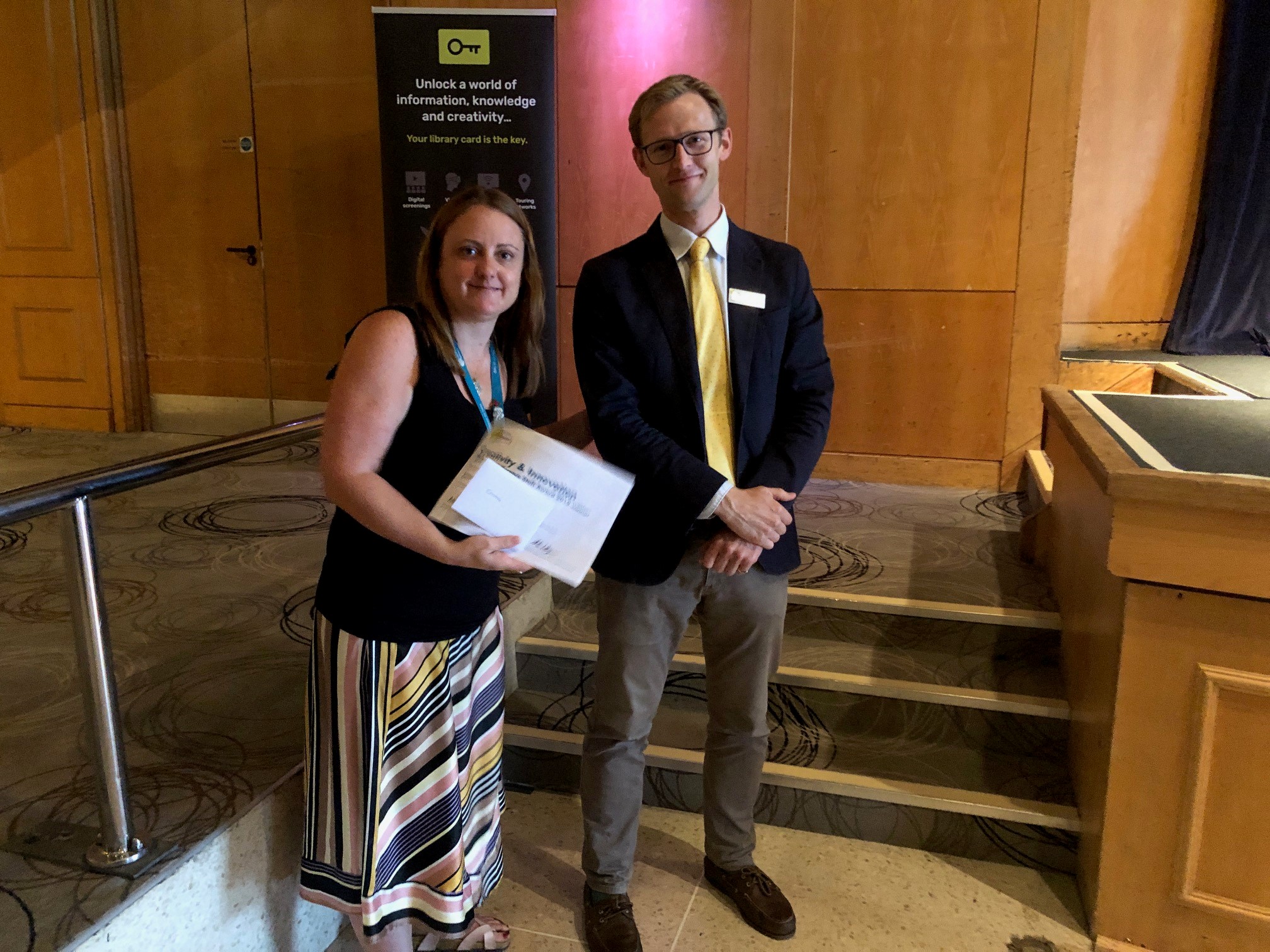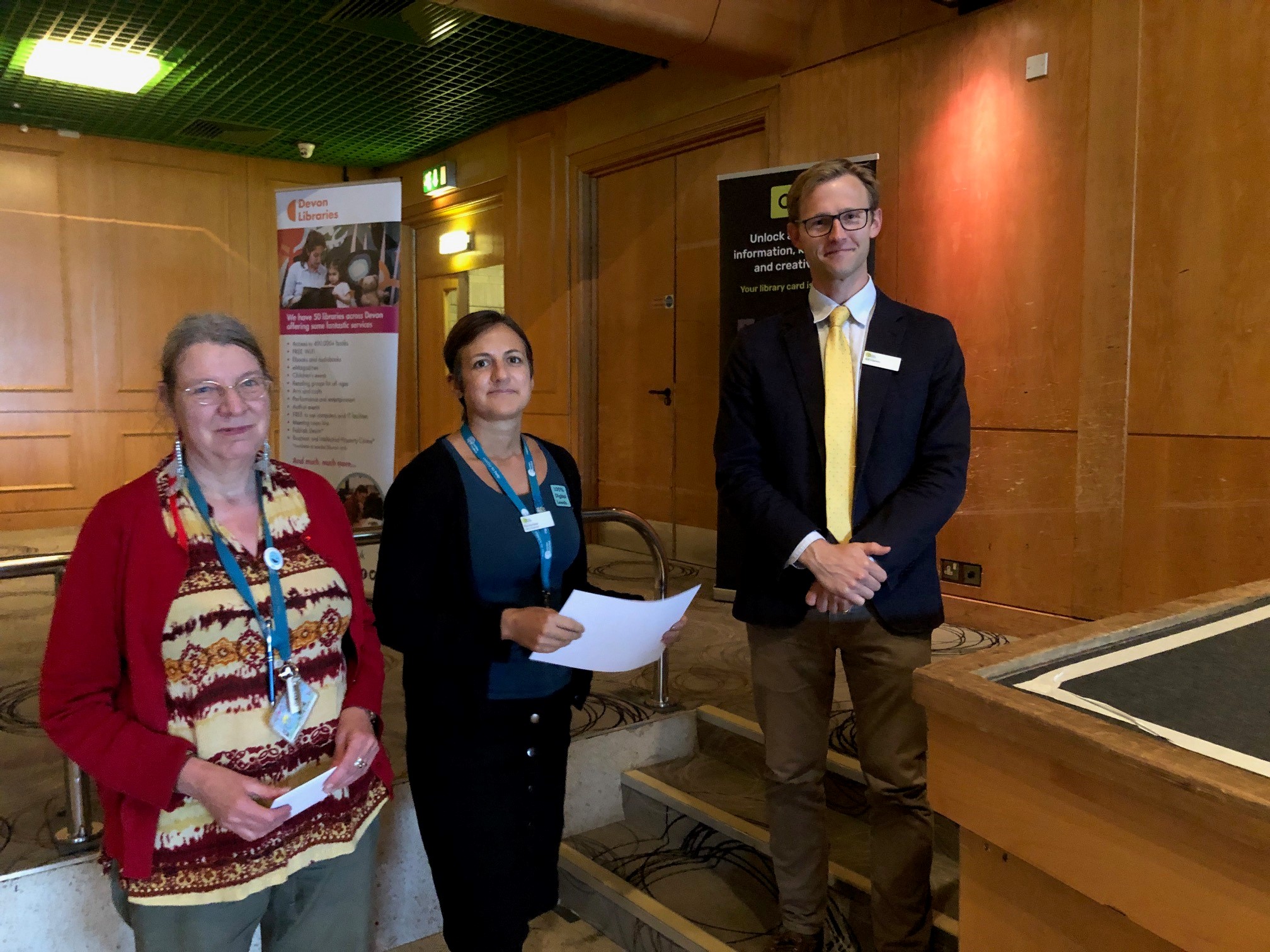 ---