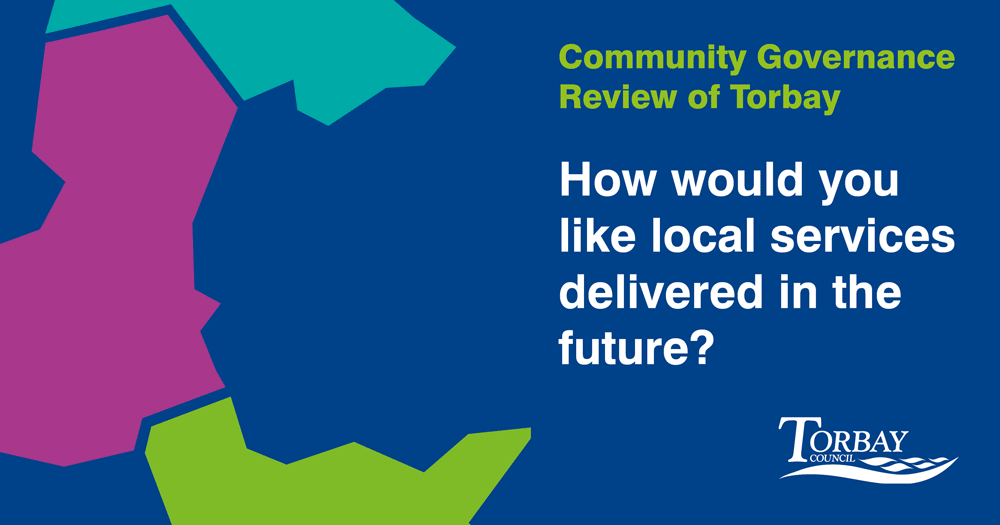 The Cabinet will be thinking about the next steps in the process that may ultimately lead to the creation of town councils across Torbay at their next meeting on 9 July 2019. This work has been progressing since Full Council made the decision to start a Community Governance review last year.
Following consideration by Cabinet, Full Council will make a decision as to what will be consulted upon in the second phase of consultation at its meeting on 18 July 2019. The consultation will then run from 2 September 2019 to 25 October 2019, with further details of how to engage in the consultation being released closer to the time. Only once the outcome of the second phase of consultation is known will final decisions be made.
Read the Cabinet meeting agenda.
---