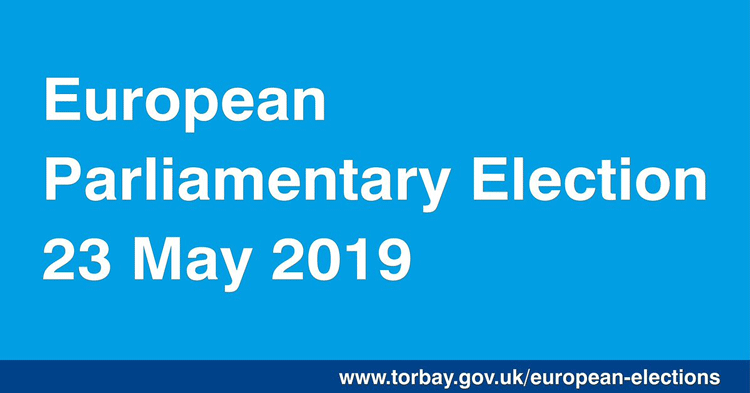 We, along with other UK councils is preparing for the European Parliamentary elections following the delay to Britain leaving the European Union. The elections will take place in EU Member States between Thursday 23 and Sunday 26 May 2019 with polling day in the UK on Thursday 23 May.
Torbay is part of the South West electoral region along with the Isles of Scilly and Gibraltar and is represented by six Members of the European Parliament (MEPs).
Some of the polling stations for this election will be different than those used for the local elections on 2 May, so please check your polling cards to see where to go.
If you will be away on 23 May, you can appoint a proxy on your behalf. Applications must be received 5pm on Wednesday 15 May. Proxy voters will be required to attend your polling station to vote on your behalf. For more information visit the how do I vote website.
If you're a citizen of a European Union country (other than the UK, Republic of Ireland, Malta and Cyprus), you can either vote in the European Parliamentary elections in the UK or in your home country. You cannot vote twice. To vote in the UK, you need to be registered to vote and you need to have completed a form stating that you wish to vote in the UK and not in your home country.
To find out more about the European Parliament, including how it is made up and what it is responsible for visit the how am I represented in European Parliament website. There's also information on the European Elections page and you can contact our Electoral Services team on 01803 208008 or email electoral.registration@torbay.gov.uk.
---