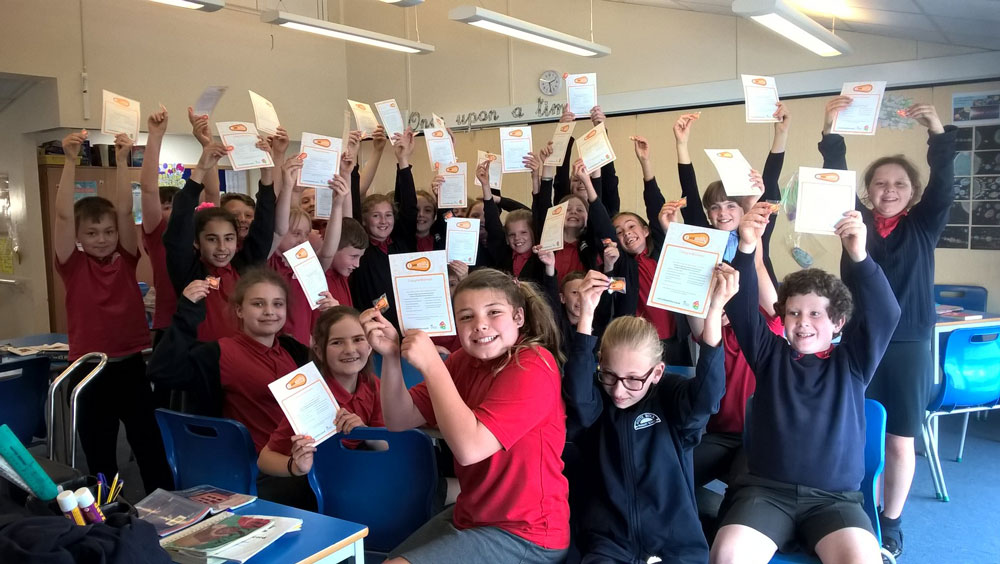 Bikeability has been helping pupils from White Rock Primary School to ride safer for over 10 years.
The scheme teaches children how to safely cycle on roads and is delivered by our Cycling Instructors. The training is offered to all schools in Torbay.
At White Rock Primary School this year alone, 105 children booked onto the cycle training. This includes Year 3 pupils who learnt bike handling skills on the playground (Level 1) along with pupils from Year's 5 and 6 who also completed their road training (Level 2). A further eight children undertook the Bilkeability Learn to Ride Qualification.
Our Bikeability Officer, Michele Radant, said: "The children at White Rock Primary School are particularly keen, and with our great relationship with the school they invite us back each year to train more and more pupils.
"The school is extremely 'pro-cycling' and positively encourages the children to sign up for the course. They also provide excellent storage facilities for the children's bikes, which really helps to encourage their pupils to cycle to school."
"It is wonderful to see how the children's confidence improves as they develop the various skills necessary to ride on the road. Some of them have never cycled on the road before and at the start of the week are nervous, but they all thoroughly enjoy the course and are enthused to carry on cycling at the end of the week."
Jack Simcox, a Year 5 pupil at the school who completed Bikeability Level 2 this year said: "I used to go bike riding with my stepdad. I used to find it hard to go steadily. Now that I've done Bikeablity I'm much safer on my bike."
Sadie Clayton, a Year 5 teacher at White Rock Primary School, said: "The children thoroughly enjoy their Bikeability sessions and develop a great deal of confidence in their cycling ability and safety awareness as the week progress. A huge thank you to the team at Torbay Council for their hard work and dedication in supporting our children."
We also provide holiday courses and training for adults, including women's only training through their Pedal Programme. For more details on all of these initiatives visit the cycling page.
---