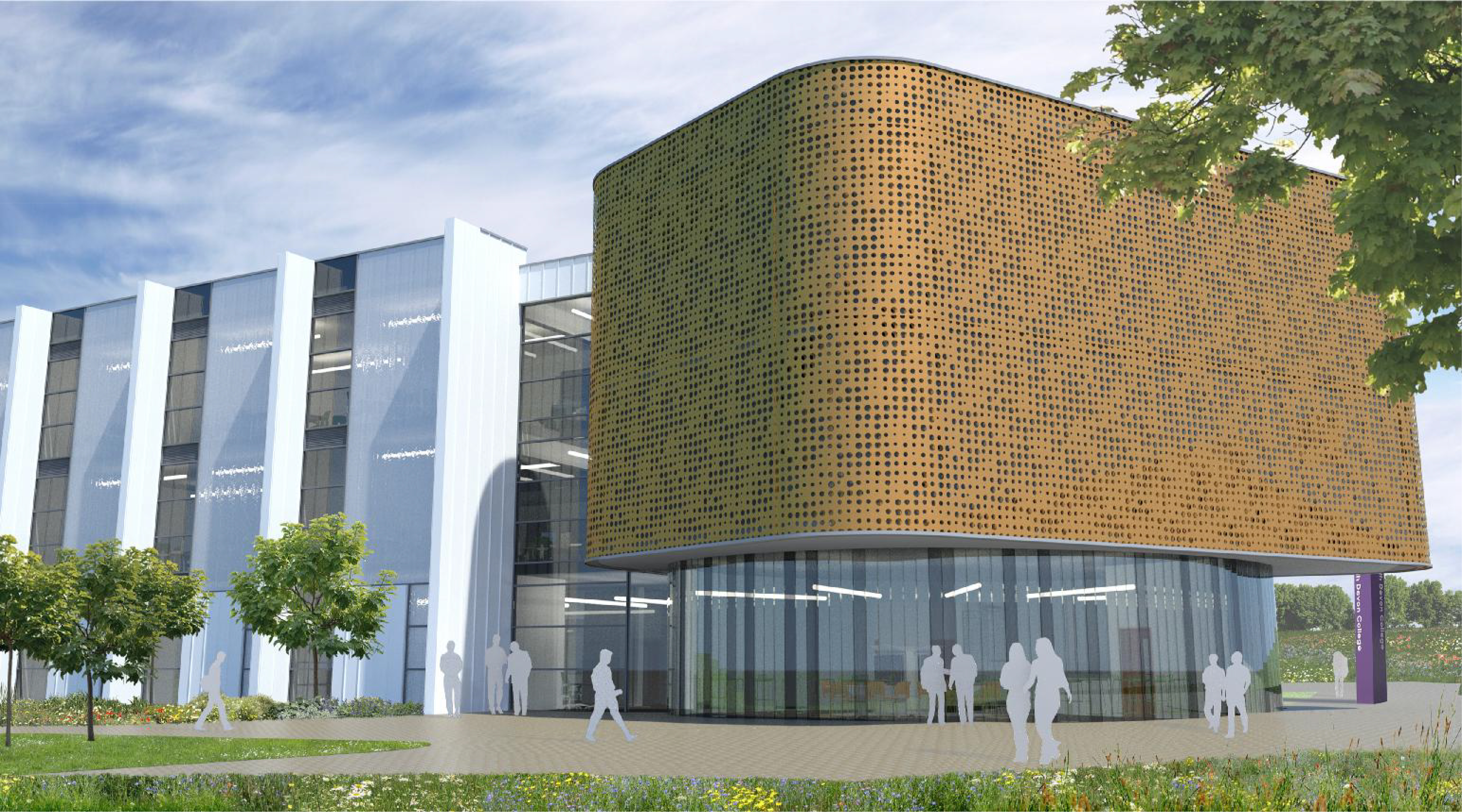 On Monday 14 January, the Torbay Development Agency, working on behalf of Torbay Council, will commence work on a new four bay off-road bus layby outside the new South Devon High-Tech & Digital Centre in Long Road, Paignton.
Depending upon the initial exploratory work being successful, it is anticipated that this scheme will take no longer than 16 weeks to complete.
This layby will replace the current on-road bus stops outside the college, which are known to cause congestion during peak travel times.
Cllr Robert Excell, Executive Lead for Community Services, said: "Torbay Council has been working with South Devon College and Stagecoach to improve accessibility to the Paignton Campus, which includes the brand new state of the art Hi Tech & Digital Centre, which is due to open in September 2019.
"As part of this ongoing commitment, work will commence on the construction of a new bus layby directly outside the Hi Tech & Digital Centre. This will provide safe access for up to four double decker buses at any one time and improve the flow of traffic on Long Road for through traffic.
"We would encourage all road users to adjust their travel time accordingly during this period and take extra care, when picking up or dropping off around the area."
In order to continue to provide safe access for students and other pedestrians using Long Road, it will be necessary to have temporary traffic lights operating for the duration of the works, these will reduce the flow of traffic along this short section of Long Road to just a single lane.
To minimise disruption during the course of the works, Stage Coach will be operating a temporary bus route in the area. Buses will leave the Brixham Road at White Rock Way, before joining Waddeton Road and stopping to drop off / pick-up passengers outside the South West Energy Centre.  Pedestrians will then have to walk from this temporary bus stop, along Long Road, to the college site.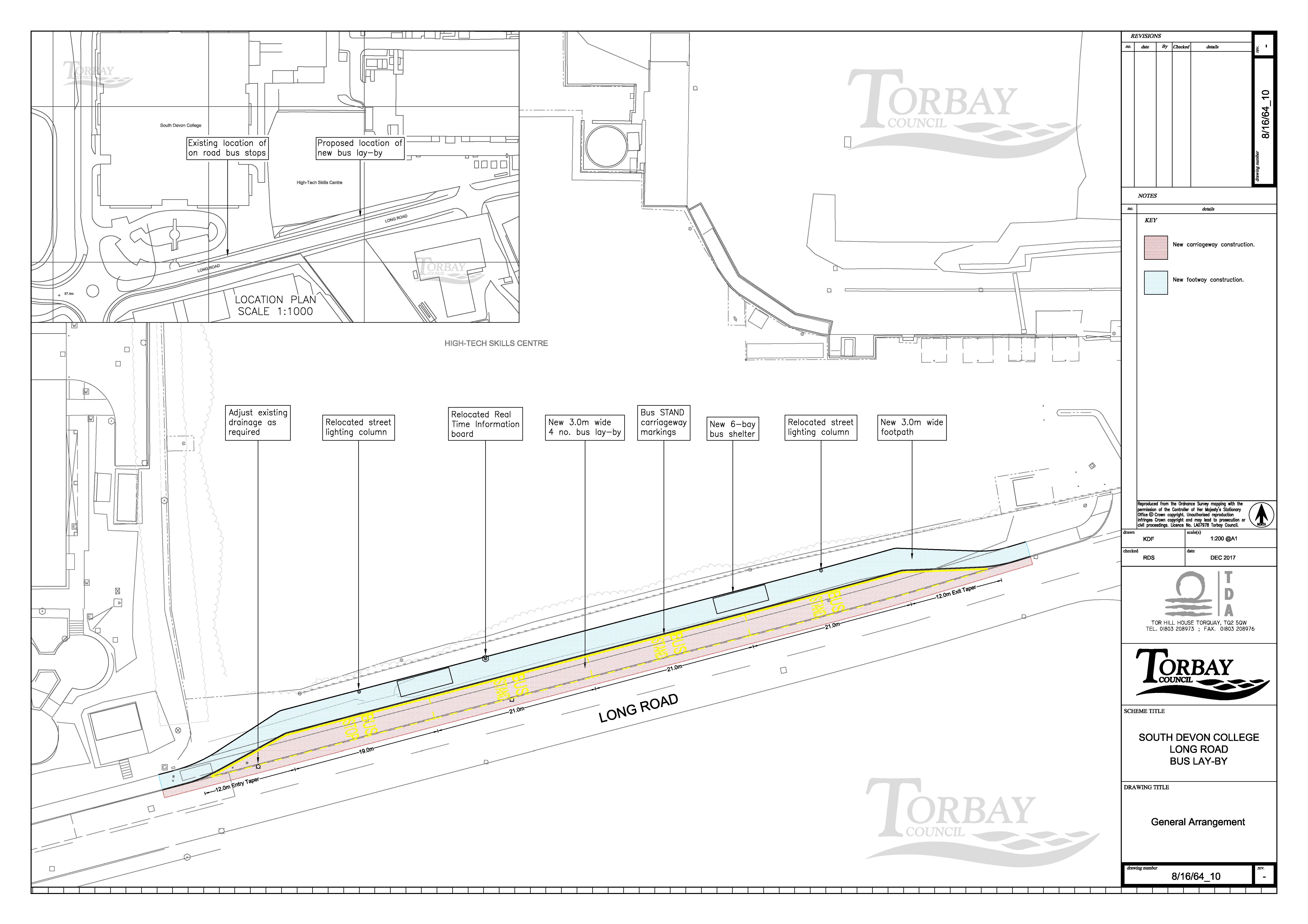 Proposed Long Road bus layby.
---