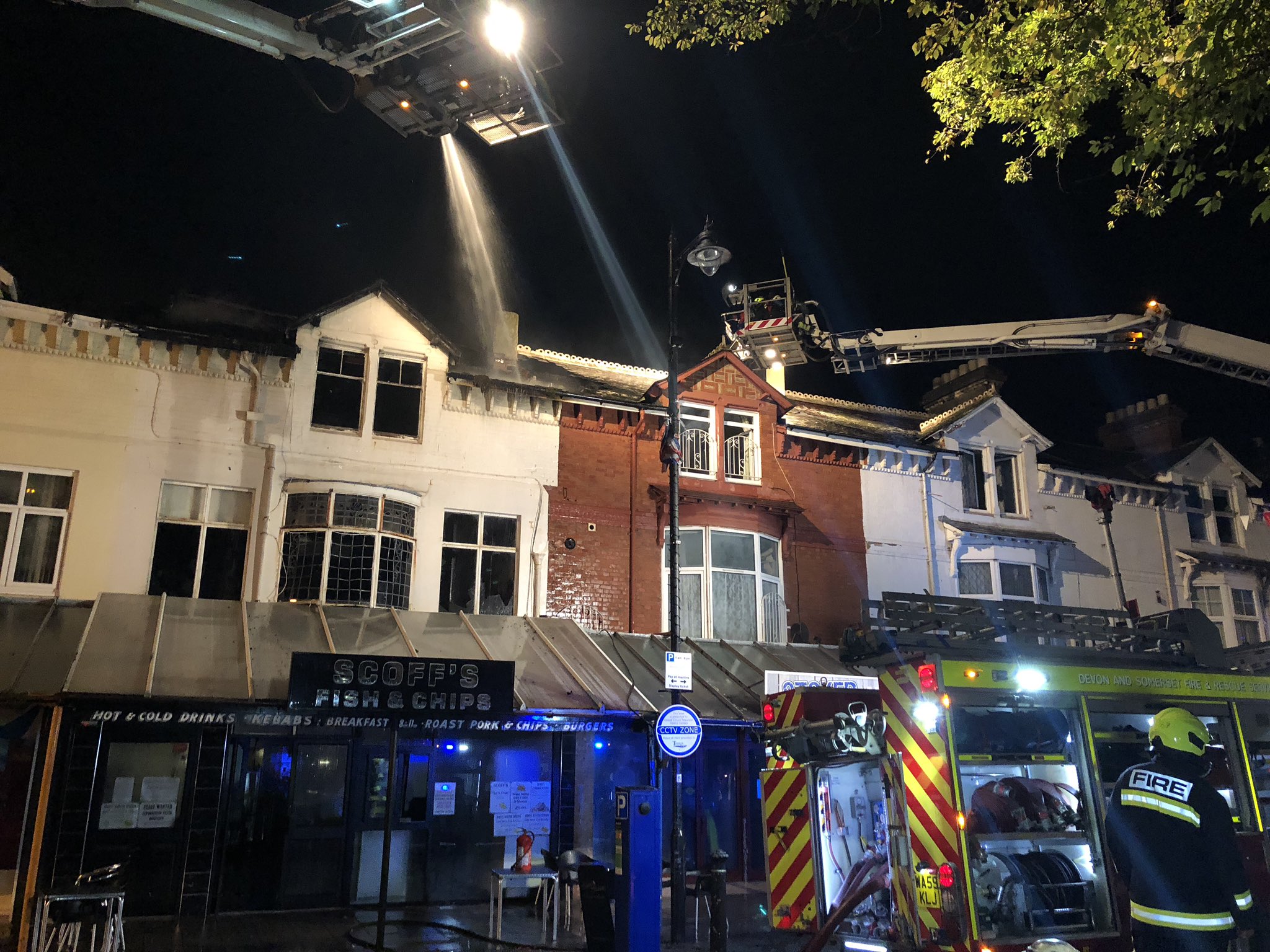 Please be aware that Torbay Road in front of the site of the recent fire will remain closed until further notice. Fencing's going up to provide more protection to pedestrians from potential flying debris in Torbay Road, but the pavement on the opposite side of the road will stay open.
We're reducing the out-of-bounds areas near the site of the fire to cover a just a few premises either side of Scoffs, and we've decided to keep part of the road in front of the property closed to give people more protection during Storm Callum. For your own safety please avoid the cordoned off areas.
We'll review the situation when the weather calms down. A section of the lane behind the properties will also be closed to enable the fire service to check for hotspots and prevent the fire from re-igniting. Once they give the all clear properties will be made secure. We're sorry for the inconvenience, but I'm sure you understand that we want to keep as many people as safe as possible and we will fully reopen the road as soon possible. In the meantime, diversions are in place.
---