The Torbay Lottery is a Council initiative, empowering local groups to generate vital funds in a fun and effective way, while enabling players to support the causes they care about the most.
109 causes have now signed up and the Torbay Lottery has raised £51,500 since it was launched in April 2017. 
It is now easier than ever to choose your good cause through the new category search.  Categories include: animals, carers, children and family, community groups, disability, education and learning, heritage, parks and open spaces.  Why not sign up today at www.torbaylottery.co.uk/support/find-a-good-cause.
Draws take place every Saturday night. To be in with a chance to scoop up to £25,000, go to www.torbaylottery.co.uk and sign up today.
Like us on Facebook and follow us on Twitter for updates.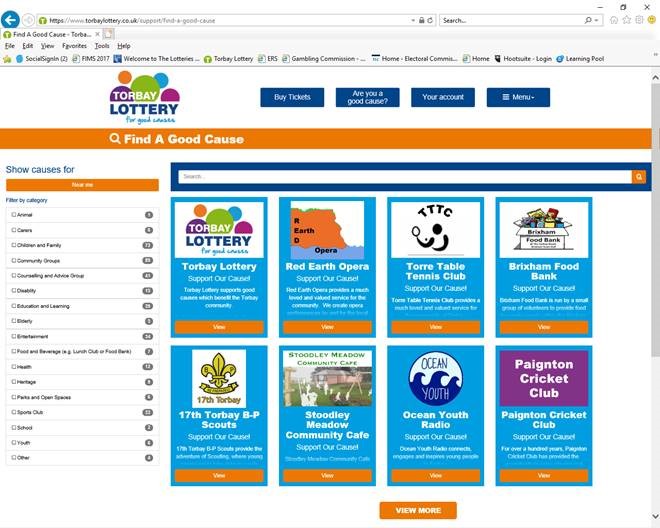 ---