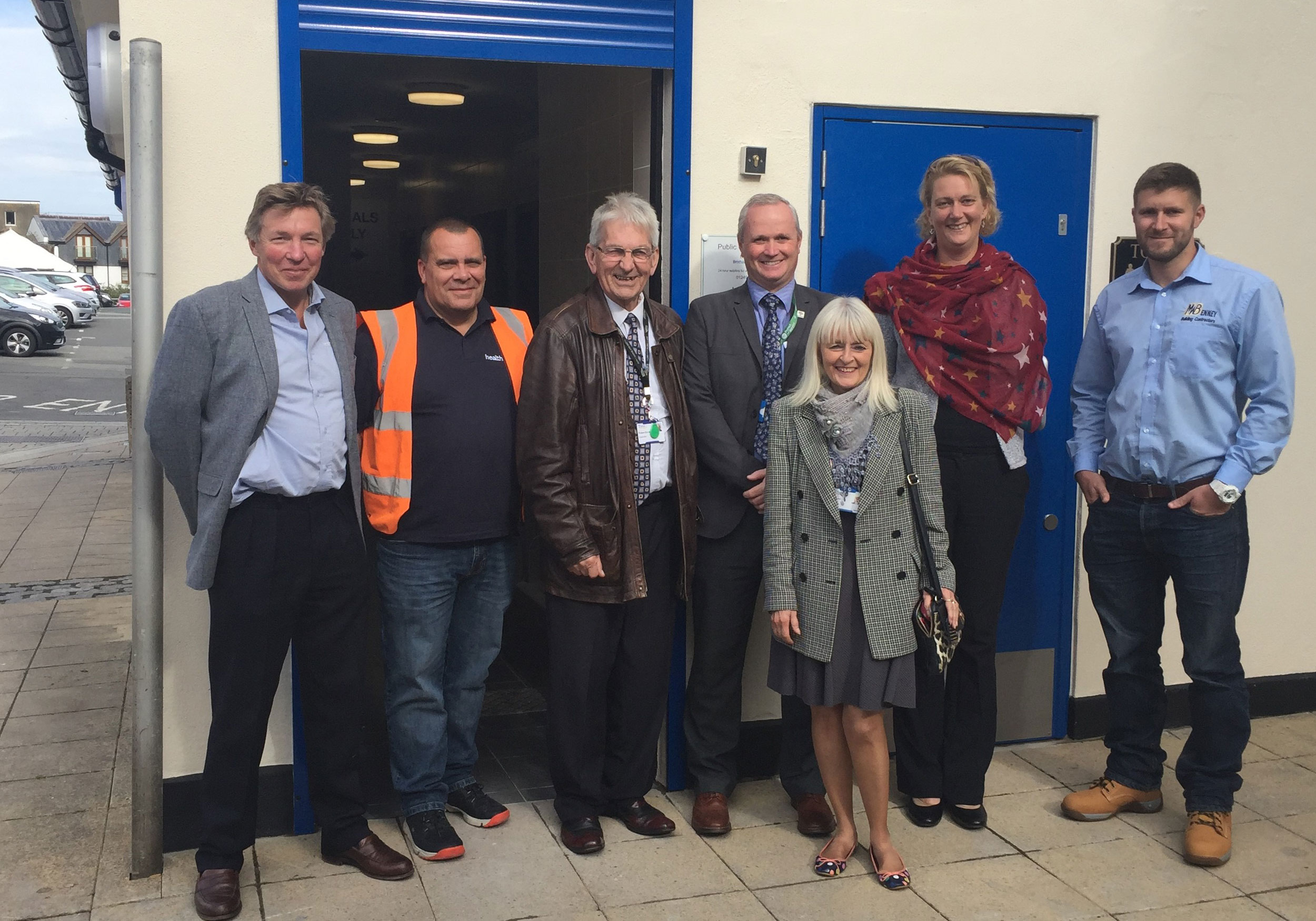 The newly refurbished toilets in Bank Lane were officially opened today (Monday 24 September) following a £125,000 refurbishment.
The work carried out includes a total refurbishment of the building inside and out as well as the instillation of new unisex cubicles, new disabled facilities and a baby changing area.
Bank Lane will now be a pay to enter toilet, along with Breakwater, Brixham and Beacon Quay, Torquay. The charge will be 30p and you can use either cash or contactless to access the toilets.
Torbay's Elected Mayor, Gordon Oliver, said: "Following the commissioning of Healthmatic to manage, maintain and modernise toilets across the Bay, the toilets at Bank Lane have been our biggest project. It is great to see that these toilets are now much improved and are better equipped for those who use them.
"We continue to work through our refurbishing programme to other toilets across the Bay and the new Changing Place facility at Paignton will be ready to open to the public soon."
The toilets at Bank Lane will now be open from 8 am to 8 pm 7 days a week.
Pictured at the opening from left to right: 
Piers Dibben, Managing Director, Healthmatic
Ian Young, Healthmatic
Cllr Robert Excel, Executive Lead for Community Services
Neil Coish, Head of Parks & Open Spaces, Torbay Council
Cllr Nicole Amil, Executive Lead for Tourism, Culture & Harbours
Tracy Hallett, Brixham Town Clerk
Alex Bickham, M W Benney
After refurbishment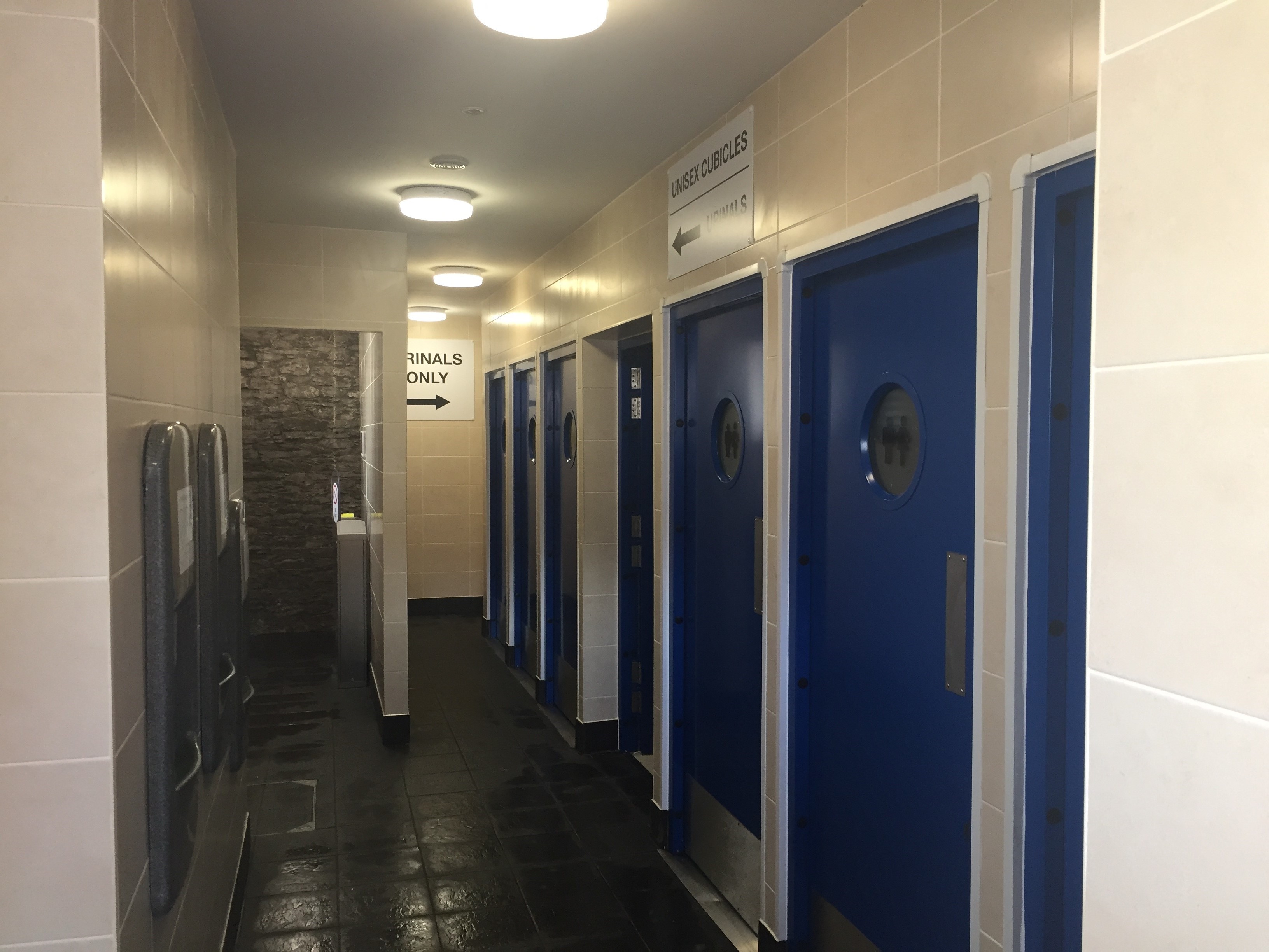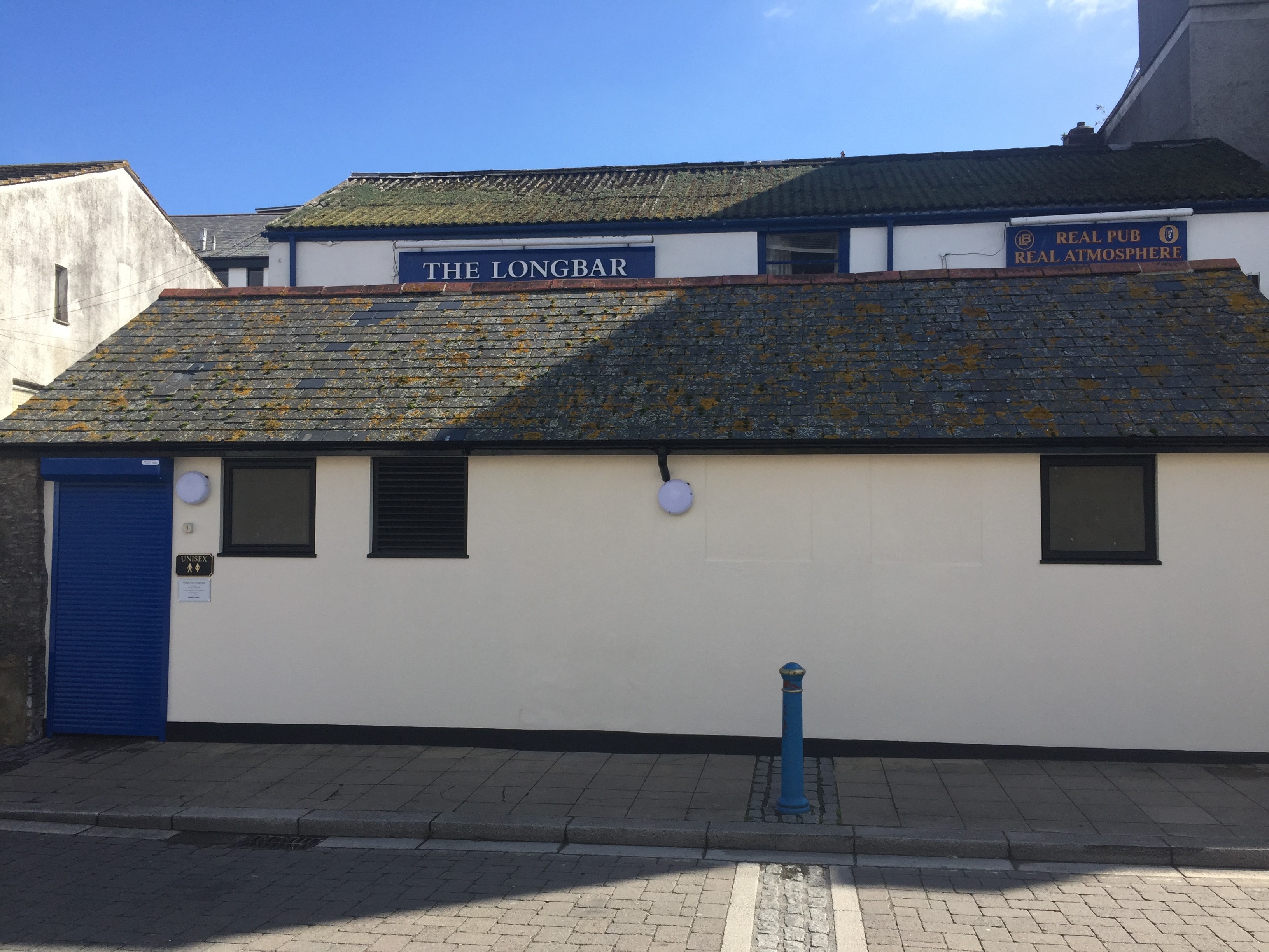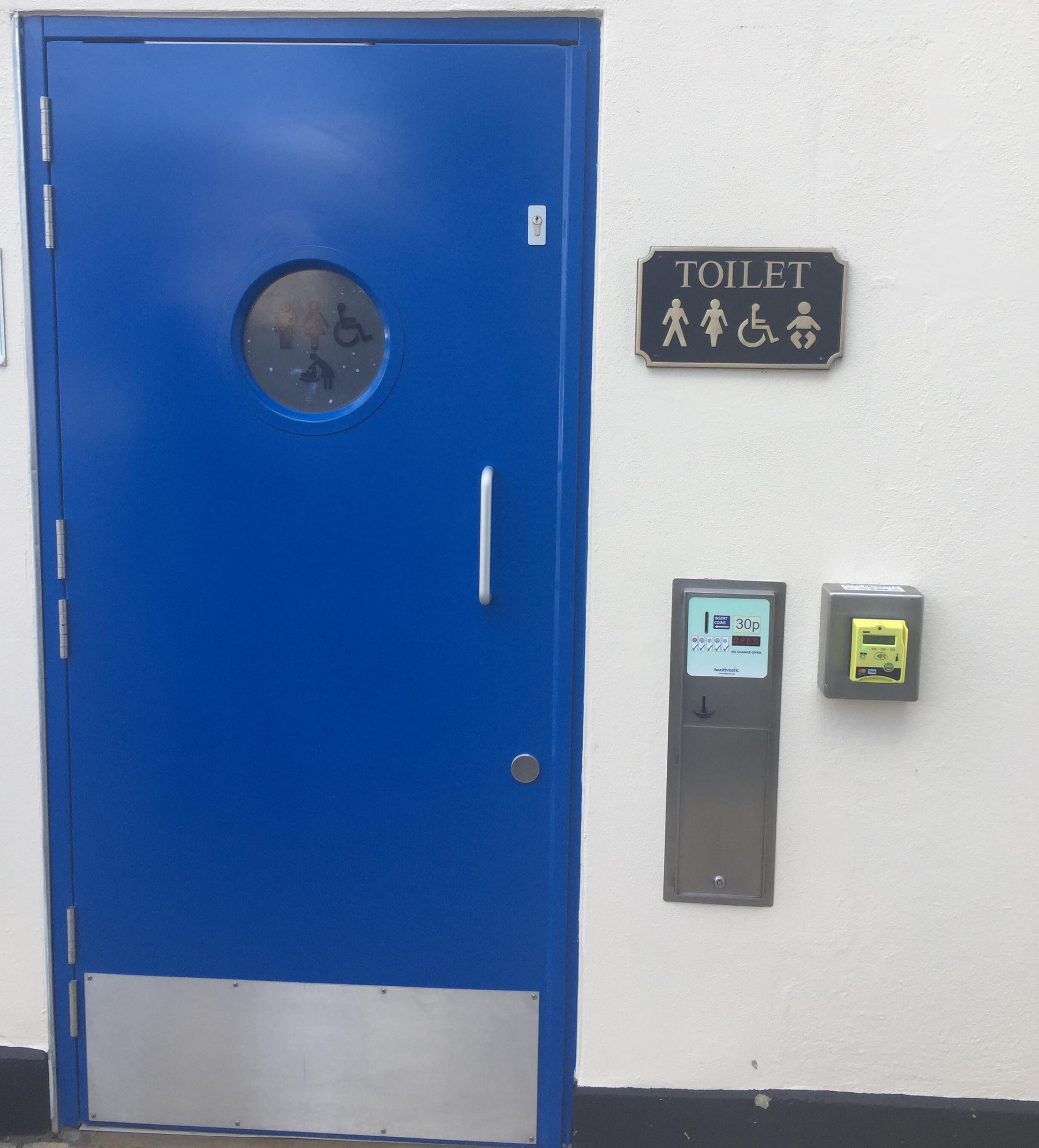 Before refurbishment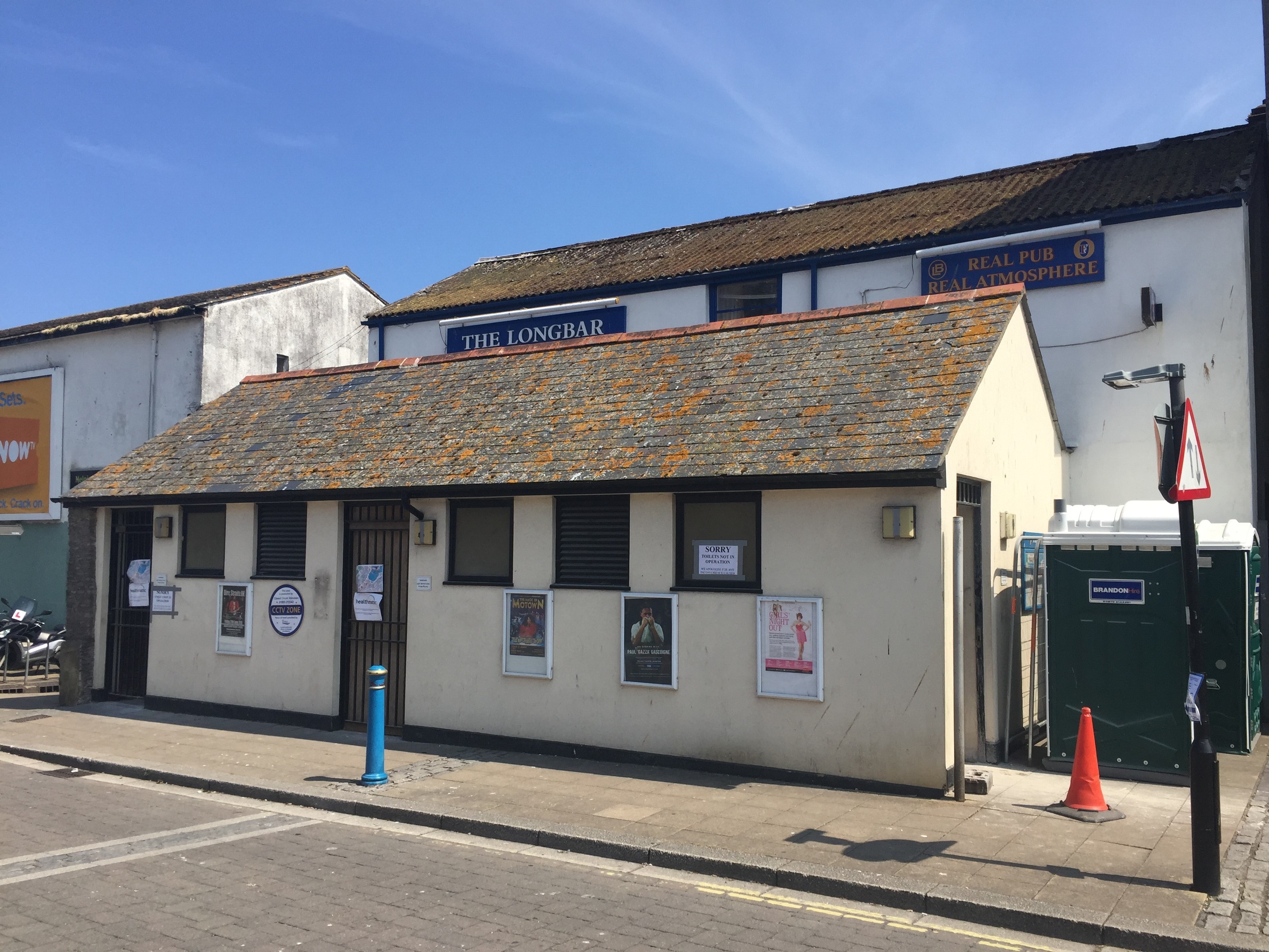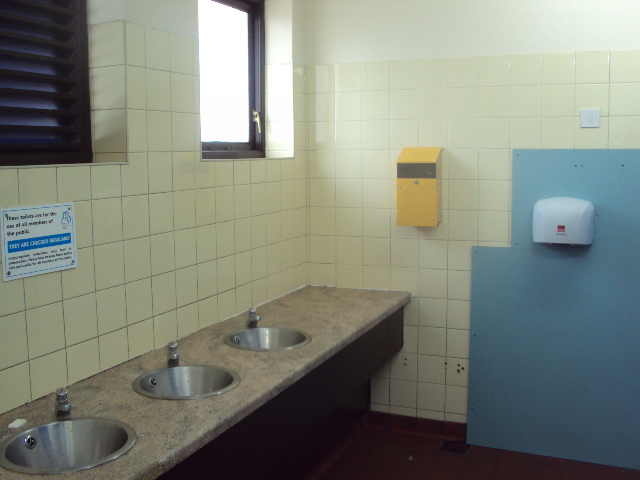 ---