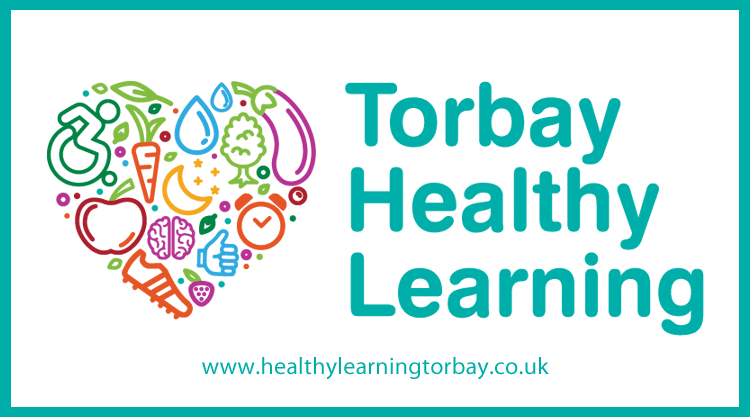 Torbay Healthy Learning is a new Public Health programme to help nurseries, schools and further education settings deliver health and wellbeing for children and young people in the Bay aged 2-19.
Torbay Council's new healthy schools resource, kick-starting with a dynamic website including supporting social media, is aiming to be the go to resource for teachers and school staff regarding all aspects of a child's and young person's health and wellbeing.
It is anticipated that the website and social media will be the start point for a much wider programme to include school awards, conferences and resources for parents amongst other aspects.
Executive Lead for Health and Wellbeing, Cllr Jackie Stockman: "I feel very passionately about the welfare of Torbay's children and young people and this programme is an invaluable resource for schools and childcare settings.
"It will provide lessons initiatives, information and resources which can be delivered through nurseries, schools and colleges. School staff will be able to use all or some of the model depending on pupil needs and teacher interests."
Headteacher of Shiphay Learning Academy and Vice Chair of Torbay Association of Primary Schools, Elaine Gill, said: "Torbay Healthy Learning is a very welcome initiative by the Torbay's Public Health Team, at a time when those of us in the education sector have growing levels of concern about the health and wellbeing of more and more children in our care. A dedicated resource for schools is such a valuable tool in tackling this vital work and I congratulate all those involved in grasping the agenda in such a practical and proactive manner."
The main areas of Torbay Healthy Learning are:
Early years - support and guidance to help the wellbeing and development of children in the early years setting
Emotional Health and Well-being - supporting nurseries, schools and colleges to work with their local communities to build the resilience and confidence of children and young people so that they can have the best possible start in life.
Physical Activity - support to promote physical activity, making it a part of everyday life both at school and home.
Nutrition - support to promote pupils healthy eating, maintain a balanced diet and make healthy choices in school, home and the community.
Personal Social, Health and Economic Education (PSHE) - support to deliver PSHE education, which gives pupils the knowledge, skills and attributes they need to keep themselves healthy and safe and to prepare them for life and work in modern Britain.
Events, campaigns, 'in the news' items, training opportunities and network meetings relating to our five themes above
Activity across these themes will:
Help raise the achievement of children and young people
Develop lifelong healthy behaviours
Help reduce health inequalities – children from poorer areas generally suffering more ill health.
Help promote social connectedness and sense of belonging
To find out more and start using the site please visit www.healthylearningtorbay.co.uk.
---