Torre Abbey Museum has hosted TATTOO: British tattoo Art Revealed, on loan from the National Maritime Museum Falmouth, since early March 2018 and during this time over 10,000 people have visited the museum to experience this ground breaking exhibition.
As part of the exhibition experience the museum launched Torbay Tattoo Tales whereby visitors to the exhibition who have a tattoo could write down their tattoo tale. The Abbey team then took a picture of the tattoo which was added to the project website and displayed on the walls of the gallery.
This project has created a unique snapshot of the ink of the Bay with over 500 tattoo tales captured to date. You can view them all at tattoo.torre-abbey.org.uk.
In addition to the tales, a wonderful film has been made by local film maker Danny Cooke, also entitled Torbay Tattoo Tales. The film has drawn plaudits online and has been shown at two international film festivals.
The Torbay Tattoo Tales project was funded by the Heritage Lottery Fund, whose funding for projects such as Torbay Tattoo Tales comes from monies raised through the sale of national lottery tickets.
To thank players of the National Lottery we will be giving anyone with a valid lottery ticket FREE ENTRY to the museum for FREE on Friday 1 June 2018.
One lottery ticket will provide one adult entry, kids and teens always go free at Torre Abbey Museum!
The exhibition closes on Sunday 3 June 2018. Torre Abbey Museum is open 7 days a week, 10am to 5pm.
Torre Abbey Museum will be closed on Monday 4, Tuesday 5 and Wednesday 6 June while the exhibition is taken down.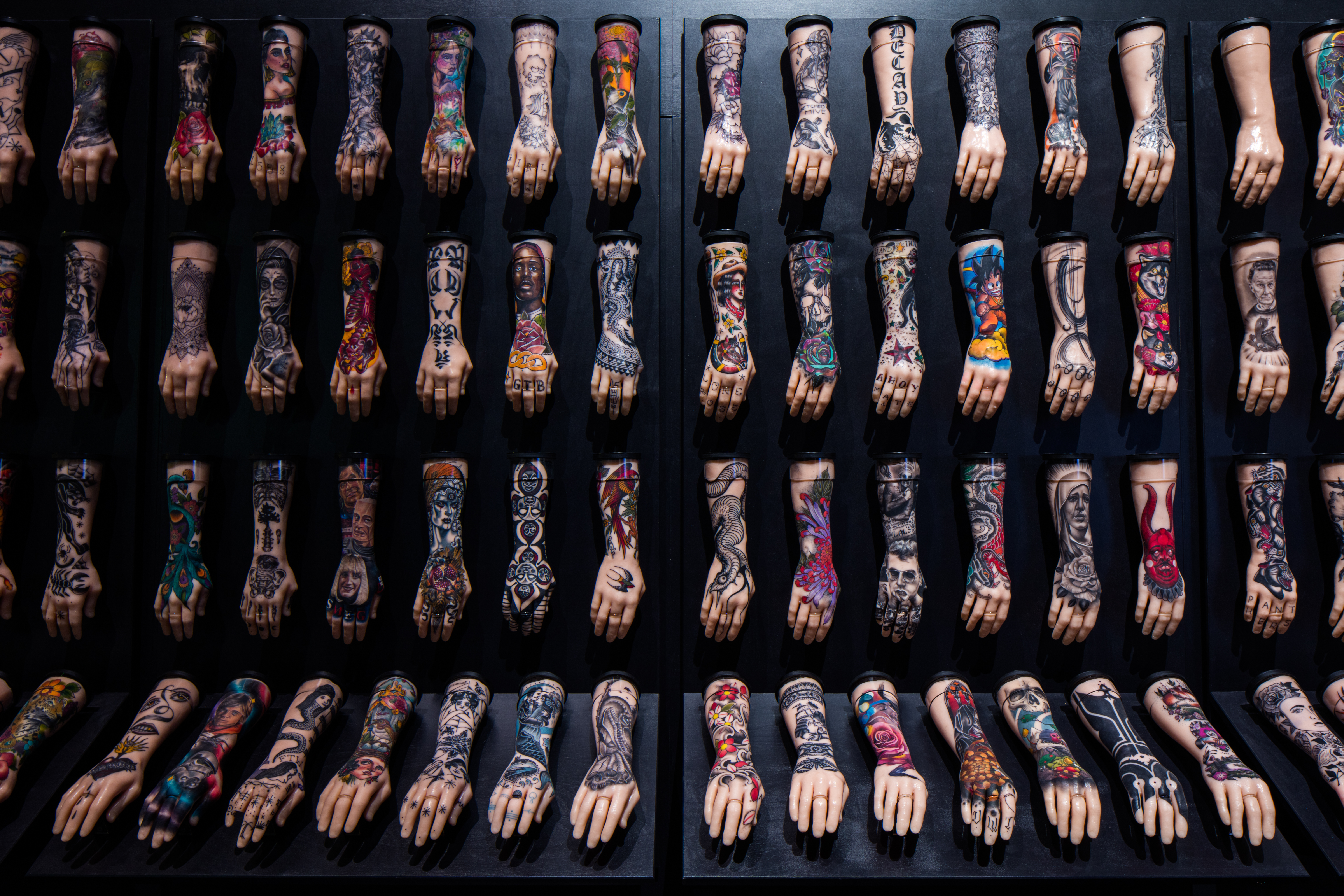 TATTOO: British Tattoo Art Revealed - © Luke Hayes
---