A new season of entertainment gets underway this spring at the Palace Theatre in Paignton with a packed calendar of music, dance, drama and famous names.
Follow stories of TV celebrities, hear some amazing musical treats from the 60s, 70s, 80s and beyond, and be dazzled by dance competitions and performances. Newcomers to the Palace Stage in 2018 include the world famous 'Ladyboys of Bangkok' and celebrity reality TV star Peter Andre.
April
Jungle Book
Sunday 1 April 2018, 2.30 pm – 5.00 pm, Adults £15, children and seniors £12.
Join Mowgli and his friends in this brand new stage musical adaptation of Kipling's famous story of jungle adventure and friendship with catchy music and a laugh-out-loud script.
Torbay and South West Dance Festival
Tuesday 3 to Wednesday 11 April.
The Dance section of this huge performing arts festival fills the Palace stage for 9 days of ballet, modern, tap, folk and street dance competitions; attracting the very best of the region's performing arts
ABBA: Take A Chance On Us
Friday 13 April 2018, 8.00 pm – 10.30 pm, All tickets £12
Returning to the Palace Theatre for the 4th year running, this fun show will have you dancing and singing in your seats! Enjoy the costumes, dance routines, stunning live vocals and amazing harmonies...
Last of the Summer Wine
Wednesday 25 - Saturday 28 April 2018, 7:30 pm, Adults £12, child/student £8.50, seniors £11.
Bijou Theatre Productions presents this new stage adaptation by Roy Clarke of the timeless television series with Foggy, Clegg and Compo reunited for one last adventure.
High School Musical
Sunday 29 April 2018, 6.00 pm – 7.30 pm, Adults £12, seniors £10, children £7. Performed by the Students of Pauline Quirke Performing Arts Academy Torbay who will cheer your hearts with songs, dances and stories of the blossoming relationship between Troy and Gabriella…
The Lady Boys of Bangkok 'Wonder Women Tour'
Monday 30 April 2018, 7.30 pm - 9.30 pm, Adults £23, students & seniors £21.
Celebrating 20 diamante decorated years, The Ladyboys of Bangkok 'Wonder Women Tour' is Britain's number one touring cabaret show with music, humour and dazzling style. (16+ due to adult humour).
May
Beyond Faith – The George Michael Tribute Concert
Friday 4 May 2018, 7.30 pm to 10.30 pm, Adults £22, U18s and seniors £20.
Experience the multi-award album 'Faith' played live, in full, with other memorable anthems. George Michael is portrayed by 'National Tribute Award Winner' Paul Grant-Reason.
An Evening with Peter Andre - Unscripted
Saturday 5 May 2018, 6:30 pm - 11:00 pm, ticket options from £25.
An unscripted evening with The English-born Australian singer, songwriter and TV celebrity. Never short of stories, there will be so much to enjoy in this evening of entertainment, suitable for 16+.
Sounds of the Sixties with the ZOOTS
Sunday 6 May, 7.30 pm – 10.00 pm, Adults £16, seniors £15 and U18s £5.
A very welcome return to the Paignton stage for this crowd-pleasing band performing legendary numbers by The Beatles, The Stones, The Beach Boys, The Kinks, Elvis and dozens more.
Kast Off Kinks
Thursday 10 May, 7:30 pm - 10:30 pm, Adults £18, children & seniors £16
This is not just a tribute to the legendary band, but features three actual former members of The Kinks re-living the good times and keeping the songs alive that made them a household name.
Pop-up Bowie
Saturday 19 May 2018, 7:30 pm – 10:00 pm, Adults £20, child/student/senior £18
The UK's No.1 David Bowie Tribute, Paul Anthony, brings his amazing and entertaining act to the Palace with a full band performing two hours of biggest hits of this music legend.
Wall of Floyd
Friday 25 May 2018, 7:30 pm -10:30 pm, Adults and children £6, family (2+2) £20.
An unforgettable stage performance from this hugely experienced band performing favourites from across Pink Floyd's back catalogue, including hits from The Wall and Wish You Were Here.
Old MacDonald's Farm and the 3 Pigs
Saturday 26 May 2018, 12:00 pm and 15:00 pm, Adults and children £6, family (2+2) £20.
A colourful and fun interactive show, packed full of crazy adventure, silly animal props, audience participation and an amazing giant story book from "A master storyteller".
An amazing packed programme for April and May features a variety of live performances, talent and story-telling at Paignton's community arts hub. June and July 2018 feature the return of Bijou Production's annual Agatha Christie season with this year's chosen crime drama, 'A Murder is Announced.'
Tickets for all events are available to book online at www.palacetheatrepaignton.co.uk or by visiting or calling the box office 01803 665800 / 01803 522330. For more details of any of these performances please contact the above numbers or email info@palacetheatrepaignton.co.uk.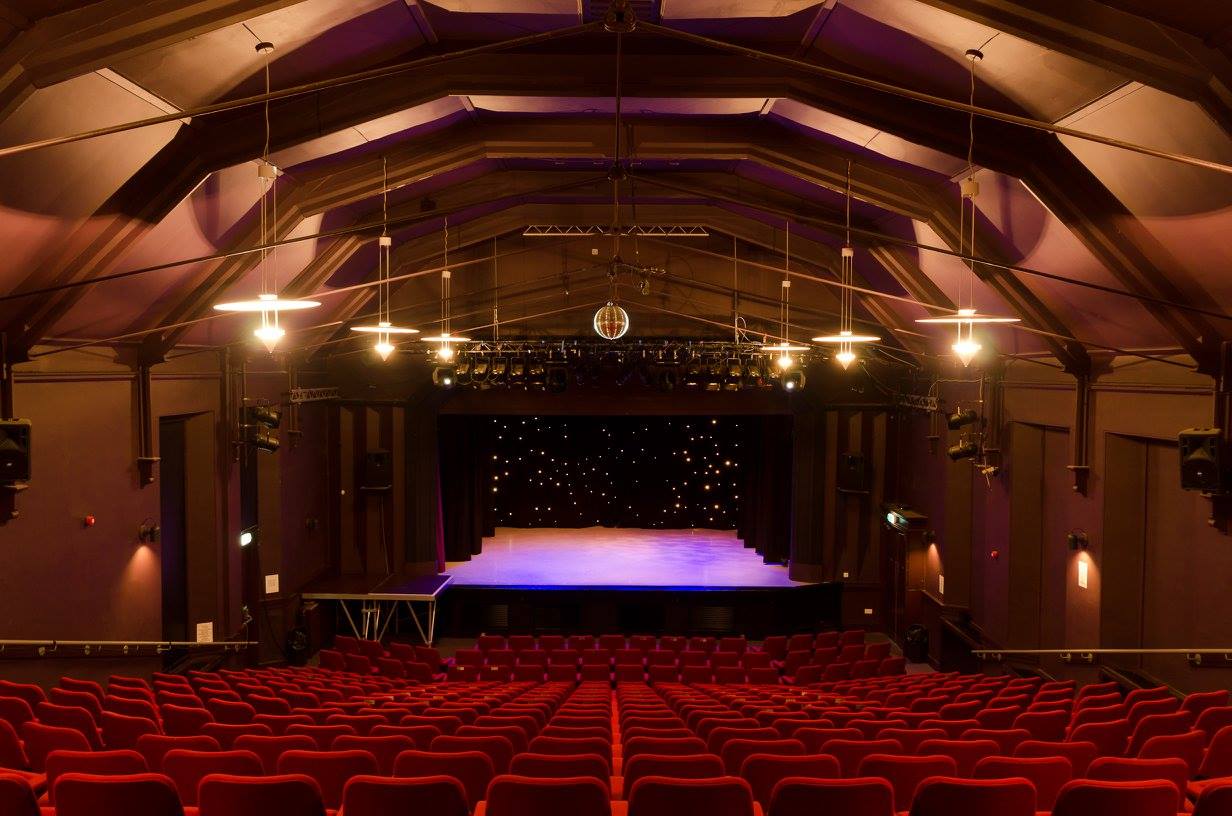 ---