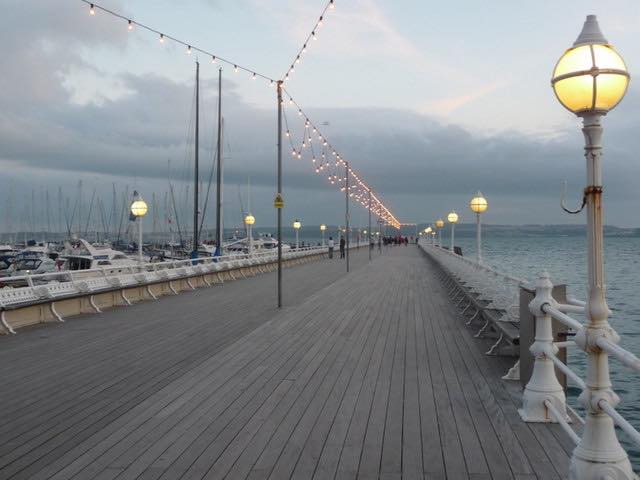 A contract has got underway this week on the widened section of Princess Pier which will give people better access. The dilapidated pier boardwalk in the widened section will be removed and an access ramp will be installed at the end of the reduced length of the boardwalk. This will allow the full length of Princess Pier to be fully open to members of the public.
The project will be carried out throughout the Spring and most of the work will be undertaken by access from the sea. The impact on visitors to Princess Gardens, and users of Torbay Road is anticipated to be minimal. A barge will be located alongside the pier for the removal works whilst ancillary works to install the ramp and relocate the steps will be undertaken from the pier.
Working hours will generally be between 8am and 7pm Monday to Friday, and 8am to 5pm on Saturdays. It may also be necessary to use the tide to carry out some of the work outside of these hours.
Works will be carried out as quickly as possible to keep disruption to a minimum.
---