Torbay Council's Public Health team is supporting Change4Life's 2018 Nutrition Campaign to help families choose healthier snacks and reduce their children's sugar intake.
Children's sugar intake is a nationwide problem and the campaign is encouraging families to look for healthier snacks, rather than relying on sugary options. Eating too much sugar can lead to harmful fat building up and serious health problems, including painful tooth decay.
To help you reduce the amount of sugar your children are consuming and choose healthier snacks while shopping, Change4Life is encouraging you to use the new simple tip - 'Look for 100 calorie snacks, two a day max!'
Councillor Jackie Stockman, Executive Lead for Health and Wellbeing, said: "Children in England are eating nearly three times the recommended amount of sugar. Too much sugar is bad for their health. Surprisingly, half the sugar they consume comes from snacks and sugary drinks.
"Looking for low calorie snacks, rather than those high in sugar can help children reduce their sugar intake, and therefore lower the risk of associated health problems, such as obesity."
If they haven't already, primary school age children will receive a leaflet that will be coming home in your child's book bag in early January with healthier snacking ideas and fun activities to learn about healthier snacks together. You can also sign up to the Change4Life website to receive money-off vouchers for healthier snacks and helpful tips and ideas.
An updated Change4Life 'Food Scanner' app will also be available to help bring labels to life and show just how much sugar, salt and saturated fat is inside everyday snacks, foods and drinks. Download the free app from the iTunes store or Google Play to help you make healthier choices.
For more information on Change4Life, the 2018 campaign and the 'Food Scanner' app, please visit the  Change4Life Opens in a new window False website.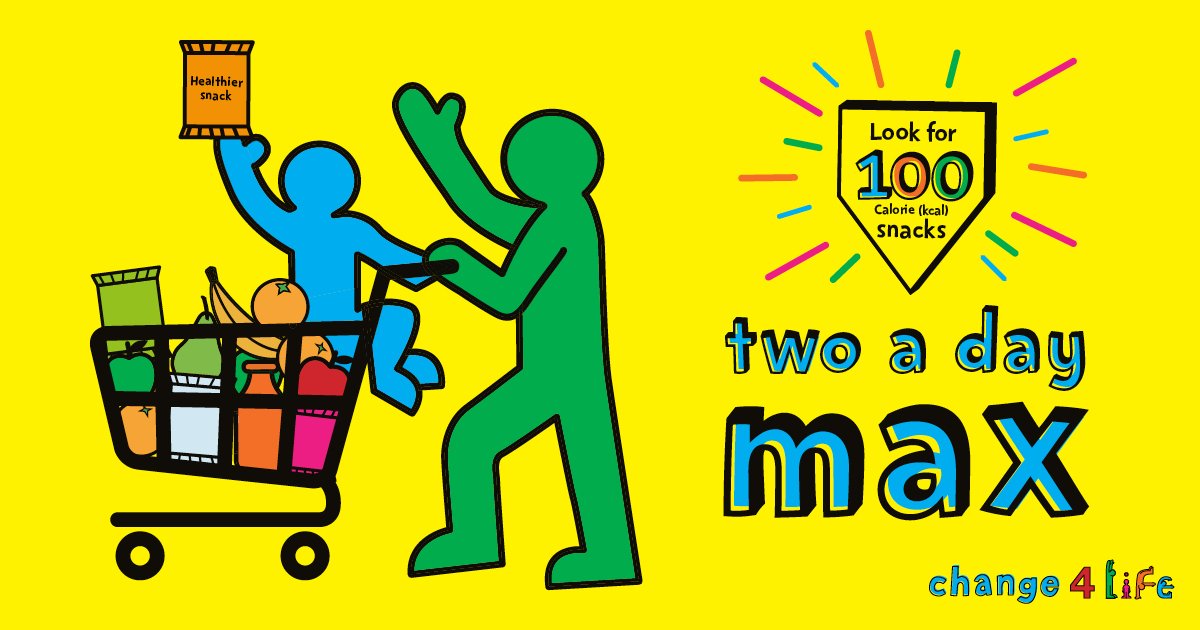 ---