Do you want to go on a magical treasure hunt with Aladdin this summer? Over the summer holidays, the Palace Theatre is giving away 100's of tickets by staging a treasure hunt around Torbay. The Palace Theatre will be posting teasers on their Facebook page, on Twitter and on Instagram to help guide you, but you may stumble across one when you are out and about.
The fantastic shows include Aladdin and the Summer Sessions, as well as the Zoots, the Jersey Boys and The Dreamers. And for some very lucky winners, a golden ticket to Torre Abbey!
Executive Lead for Tourism, Culture and Harbours, Councillor Nicole Amil, said: "This is a great opportunity for both residents and tourists of Torbay to win some free tickets to see some of the amazing shows the Palace Theatre has on over the summer."
Keep a look out for envelopes in a variety of locations across the bay to be in with a chance of nabbing your tickets. If you are lucky enough to find one of the envelopes you will need to follow the instructions. Simply take a picture of yourself and the lucky envelope in the location you found it. Tweet it, Facebook it or Instagram it making sure you tag the Palace Theatre and your location.
You then need to call the box office on 01803 665800 and quote the reference number on the tickets you have found. You'll not only be able to validate your tickets, you'll also be eligible for special rates for additional tickets if you wanted more.
"We're excited about our fantastic summer programme and we wanted to share some of that excitement with the rest of Torbay" said Maureen McAllister, Manager of the Palace Theatre "We'll be out and about hiding the tickets soon, and then it's over to you to find them - will they be on a bus, on the beach, at a visitor attraction, in a local restaurant or just enjoying the sights of the English Riviera? Good luck!"
For more information on the Palace Theatre and the shows that are on, please visit www.palacetheatrepaignton.co.uk/shows.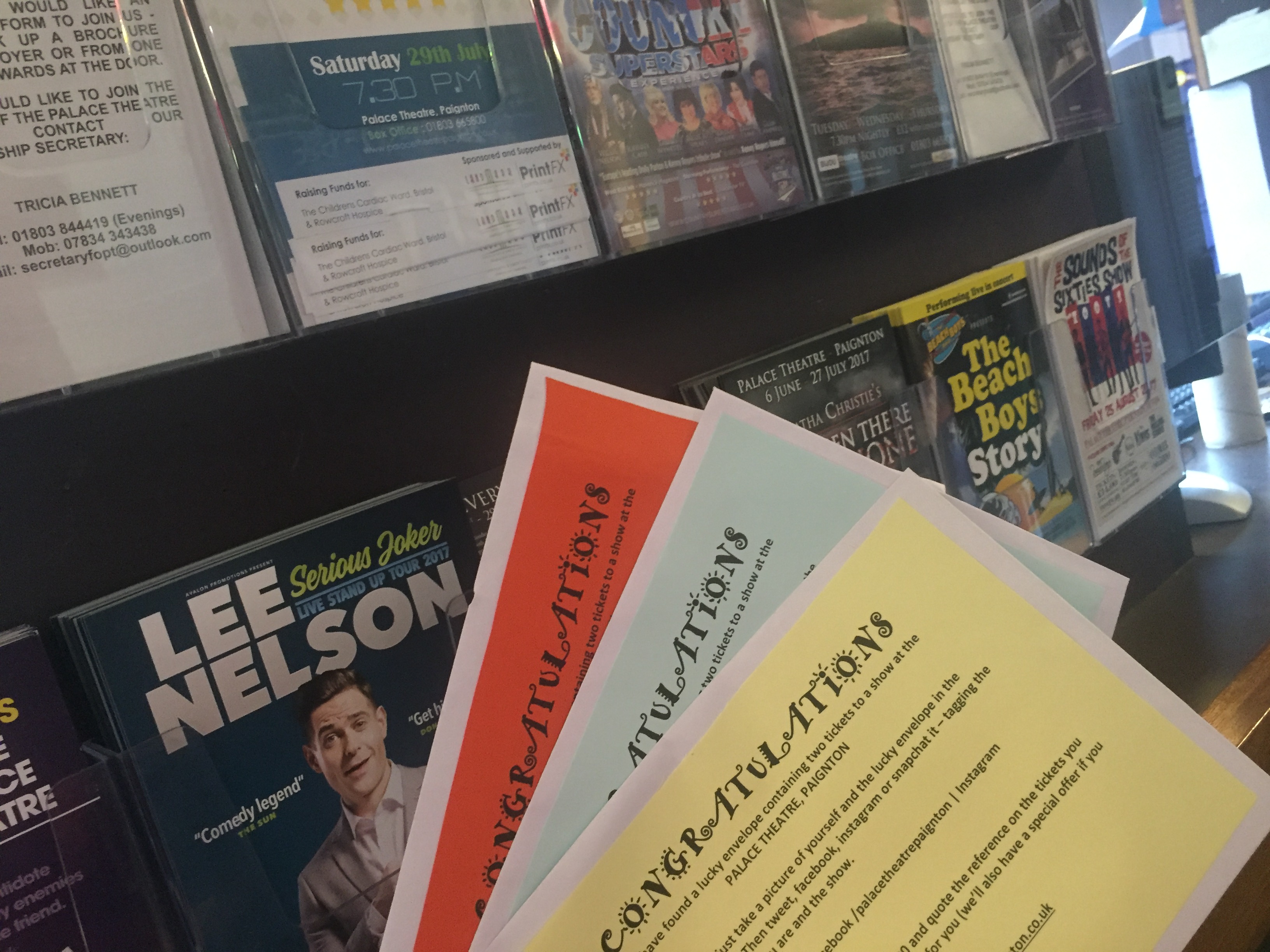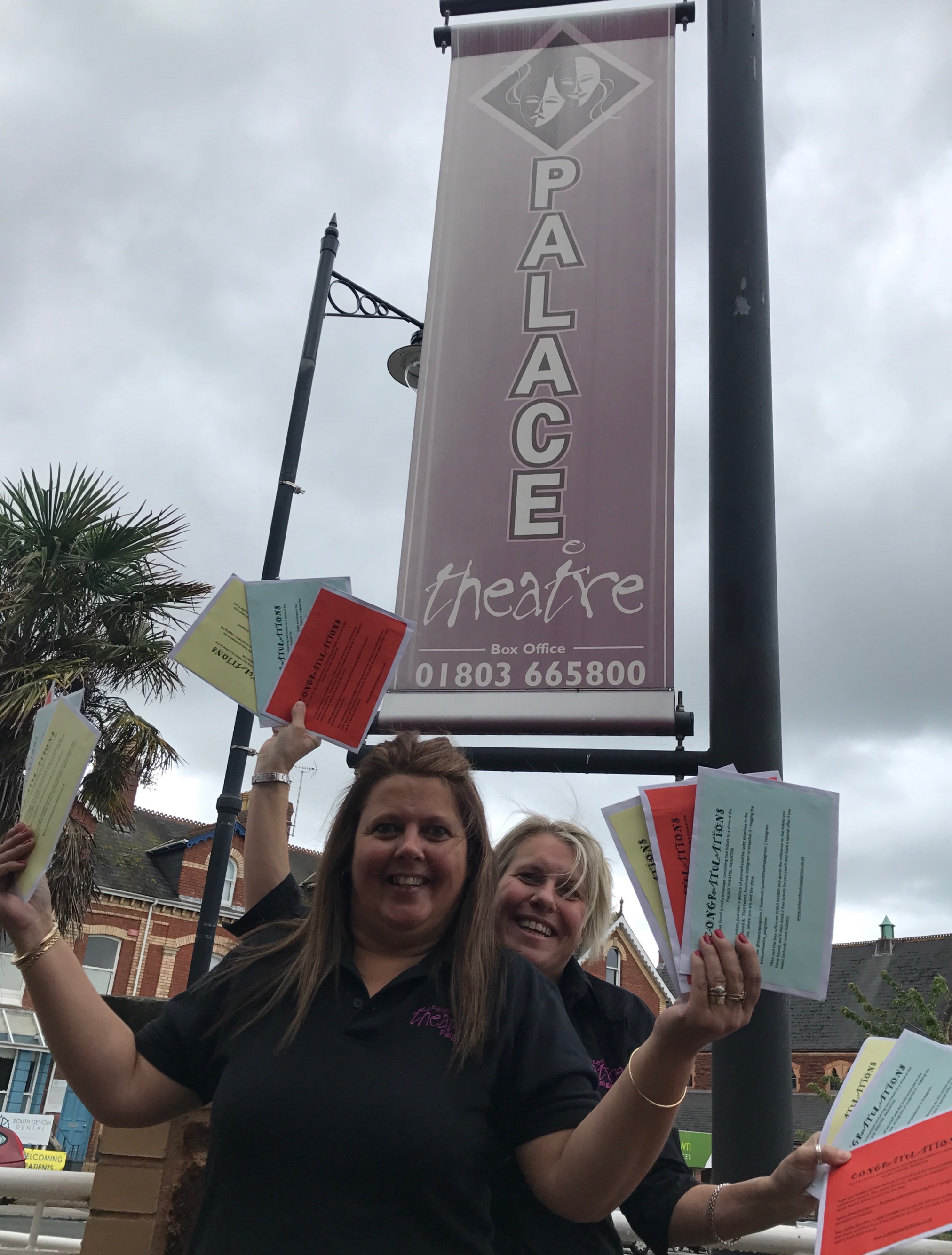 ---