From 25 April 2017 you will be able to buy tickets for the Torbay Lottery to help your chosen cause raise funds and be in with a chance of winning the £25,000 jackpot! Furthermore, those who sign up to the lottery before 27 May will be entered into a special prize draw to win a pair of annual tickets to Torre Abbey. Just visit Torbay Lottery Opens in a new window False.
Following an event on 30 March, 37 good causes have signed up, enabling them to receive much-needed money. These organisations include sports, disabilities, support, health and community groups. The Torbay Lottery is free for them to join and they will receive 50p for every ticket sold to their supporters.
Now Torbay Council is asking everyone in Torbay to help spread the word and get involved by playing the lottery or encouraging more good causes to sign up.
So far, players can either choose one of the following organisations or their money will go to a central small grants pot where community groups can bid for up to £5,000 for a specific event or small item of equipment:
Acorn Youth Community & Sports Centre
Admiral Swimming Centre Brixham
Babbacombe Corinthian Sailing Club
Brixham Future CIC
Brixham Heritage Museum
CAP UK – Child Assault Prevention
Carers Aid Torbay
CentrePeace
Devon Rape Crisis & Sexual Abuse Services
Disabled Sailing Association
Downsouth Down's Syndrome Support
Feline Network
Friends of the Vigilance of Brixham
Hele's Angels
Paignton Amateur Rowing Club
Paignton Cricket Club
Paignton Darts Academy
Paignton Regatta Community Fun Week
Paignton Rugby Club
Riviera FM Community Radio Station
ROC Active
Rowcroft Hospice
Sense Abilities
Social Justice and Homelessness
Stone Age School
Swim Torquay Ltd
Torbay Befriending Service CIC
Torbay Citizens Advice
Torbay Hospital League of Friends
Torbay Hospital Radio
Torbay Olympic Gymnastics Club
Torbay Street Pastors
Torbay Taekwondo Schools
Torre Table Tennis Club
Torquay Rotary Club
Totally Teenagers
VocalAdvocacy
Good causes and those who wish to take part should visit Torbay Lottery Opens in a new window False. Remember, please gamble responsibly!
Like us on Facebook and follow us on Twitter for updates.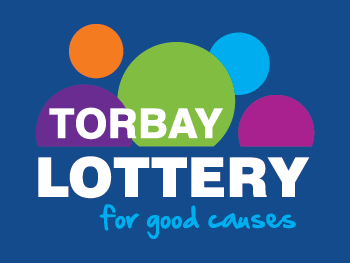 ---