A unique sea spectacle is coming to Tor Bay this spring.
Tall Ships will be departing from Tor Bay for the epic five-month Transatlantic Rendez-Vous 2017 Tall Ships Regatta in April and to celebrate the occasion ASTO (the UK's Sail Training organisation) have organised two small ships races.
Torbay Council and the Royal Torbay Yacht Club are providing support for the spectacular events organised by Sail Training International and ASTO.
Torbay's Elected Mayor, Gordon Oliver said: "We are delighted to support the city of Quebec and the Government of Canada and it is great to be able to welcome such beautiful sailing crafts to the Bay. We have a long history of Tall Ships visits dating back to 1956 including the start of the 50th anniversary Tall Ships race from here in 2006. I am very pleased that we are continuing to welcome these wonderful vessels to our beautiful Bay."
The Tall Ships will begin arriving Tuesday evening from Royal Greenwich and the first race leg to Sines, Portugal starts at 5pm on Wednesday 19 April, approximately three miles off Berry Head.
ASTO's small ships arrive in the Bay on Monday afternoon. Races will take place in Torquay Harbour on Tuesday 18 April at 1pm and Wednesday 19 April at 10.30am.
Visiting Tall Ships include Christian Radich, Wylde Swan, Blue Clipper, Peter von Danzig, Rona II, Nadezhda and Jolie Brise.
The small ships race vessels include Leader, Golden Vanity, Moosk, Tectona, Endeavour, and Aspiration. 
For further details visit www.sailonboard.com.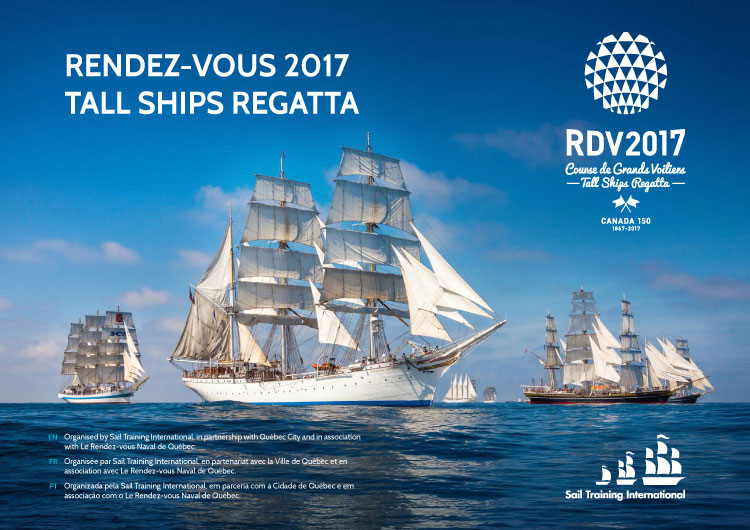 ---