GRINAGOG, a brand new festival will take place from Friday 7 to Sunday 9 April 2017.
Music acts will be located in a number of venues across Torquay, with over 200 acts on 15 Stages. The event is brought to you by the people behind who run Glastonbury's Shangri La and there are limited early bird tickets on sale from Monday 28 November.
First Wave Line Up
Akala
Slamboreee
Jah Shaka Soundsystem
Sam Lee's Nest Collective Presents UnampliFire
DJ Steve Davis and Kavus Torabi
Electric Swing Circus
Samuel Wulf
DJ Mr Nice
Swingamajig
DJ Chris Tofu
Temple Funk Collective
Bring Your Own Brass
Kinky And Quirky
Bizarre Rituals
Get Shangri Las
Exhibition
Big Fish Little Fish
Rambunctious
Ghetto Funk All Stars
Rinse Out
Love Summer Festival
Electro Swing Club
White Mink
Global Local
Vintage Remix
From award-winning festival producers Continental Drifts, the heart and soul behind Glastonbury's Shangri-la, Bestival's Caravanserai, Boomtown's Ballroom Stage and Wilderness' Carousel, comes a brand new addition to the Spring festival calendar. For the first time, a world-class music festival will descend onto the beautiful seaside town of Torquay for a weekend of escapism and adventure to transform even the most jaded festival goer into a tropical, grinning party monster!
A myriad of musical genres will be represented across 15 stages, ranging from the stunning historical 12th century Torre Abbey to bustling harbour-side nightclubs and rock venues with over 200 live bands, solo artists and DJs. All this alongside street performers, art installations, talks and workshops, award-winning food, outdoor pursuits and much more. With a "No Mud Guarantee", palm trees aplenty and adventures big and small; get ready to escape the humdrum with Grinagog in Torquay against the backdrop of the stunning English Riviera.
The first phase line up includes Akala, one of the UK's finest MCs and wordsmiths, Jah Shaka, legend and gofather of the UK Reggae and Soundsystem Culture, Mercury Award-nominated folkie Sam Lee And Magpies Nest, snooker-turned-turntable maestro DJ Steve Davis with Gong producer Kavus Torabi, 10-piece charlston collective Electro Swing Circus, the South West's finest Drum n Bass/Dubstep purveyor Mr Nice and Rinse Out, the dreamy Love Summer Festival, twisted disco kings Bizarre Rituals, and for the young one's the best family rave experience Big Fish Little Fish…plus of course DJ Chris Tofu and the Vintage Remix! Many more acts still to be announced.
For those of you familiar with the work of the infamous party man and Torquay native DJ Chris Tofu, you will know to expect only the biggest and brightest production, incredible performance's and a whole host of weird and wonderful goings on. His Continental Drifts production team's creations have become some of the most exciting and eye-opening features on the UK festival scene.
What is a Grinagog you ask? Grinagog is an old Devonshire term for someone who is perpetually smiling. For us, the term refers to a party-starter, a good times-instigator, a mischief maker who revels in the joy of music and culture. See you by the sea!
Festival organiser DJ Chris Tofu said: "All my life, I've looked at Torquay and seen it as one humongous great festival site… with no mud! The place is like the ultimate festival venue, and I should know because I've started loads of festivals. I'm putting everything I possibly can into making an extremely diverse, cultural offering for young people in Torquay.
"We're bringing together all the amazing promoters and cultural workers who are in the town and the surrounding area already into one big pot to create a cultural explosion that we hope can really be a place maker for this town."
Elected Mayor, Gordon Oliver, said : "Through funding from the Coastal Communities Fund and the Mayor's Events Fund, Torbay Council is proud to facilitate this wonderful music festival. This event will provide access to great artists right on our doorstep and will be enjoyed by many of our young people and visitors to the Bay.
"Continental Drifts has been procured through a rigorous tender process and they bring a wealth of experience in the festival market ensuring that we host a high quality event. We are particularly excited to offer the residents in Torbay something very unique in the South West and I believe this festival will do this.
"In addition to the music festival, visitors will also be able to enjoy all great things we have to offer here in our beautiful Bay. We will be utilising our existing venues in Torquay, which will bring an economic boost to local businesses and I am confident that with local support this event will be sustainable future years."
Very Limited Early Bird tickets on sale from Monday 28 November, priced at £25
Tickets are available via www.grinagogfestival.com
For festival accreditation enquiries/interview time with Chris Tofu please contact Angela.Cappello@torbay.gov.uk
For partnership and sponsorship enquiries please contact: Richard.Brown@torbay.gov.uk
Notes to editors
GRINAGOG FESTIVAL is a partnership project funded by Arts Council England and Coastal Communities Fund and supported by Torbay Council.
About 
Chris Tofu
DJ Chris Tofu (Island Records) - Torquay's own festival legend, from the people who bought you Lost Vagueness, Shangri Las, London Remixed Festival. Chris curates stages across 17 festivals UK side, and DJs across the planet. Very proud to be this year's festival curator.
About 
Continental Drifts
Continental Drifts is a unique company with expertise in all aspects of events. Our small team of industry specialists work across event management, experiential brand activation, artist booking and programming.

Our impressive roster has included LolliBop Festival, Blackheath and Southwark Fireworks, Festival 2012's Summer Like No Other, The Big Lunch, Bestival, MasterCard's Coin Rd, Bermondsey Festival, David Blaine's Above the Below, The Queen's Jubilee, Thames Festival and Shangri-La at Glastonbury Festival.

We are also an Arts Council England National Portfolio Organisation for our innovative Global Local project and London Remixed Festival.
About Torbay Council
Torbay Council is the unitary council for Torbay in Devon and provides a full range of local government services. The council has an elected mayoral system and the current elected mayor is Gordon Oliver.
The Grinagog Festival is supported by Coastal Communities Funding as part of a number of events taking place across Torbay. Continental Drifts was procured through a rigorous tender process and was selected on value for money and experience of event managing festivals.
In recent years there has been significant effort by the Council to grow Torbay as an events capital on a regional, national and international stage. During this time, the local authority has stage or facilitated a wide range of small and large scale events which have had a positive direct economic impact on local businesses. Events provide a feel good factor for residents and visitors and give local businesses a real boost, reinforcing the message that the English Riviera is a great place to live, work, visit and invest in.
About the Arts Council
Arts Council England champions, develops and invests in artistic and cultural experiences that enrich people's lives. We support a range of activities across the arts, museums and libraries – from theatre to digital art, reading to dance, music to literature, and crafts to collections. Great art and culture inspires us, brings us together and teaches us about ourselves and the world around us. In short, it makes life better. www.artscouncil.org.uk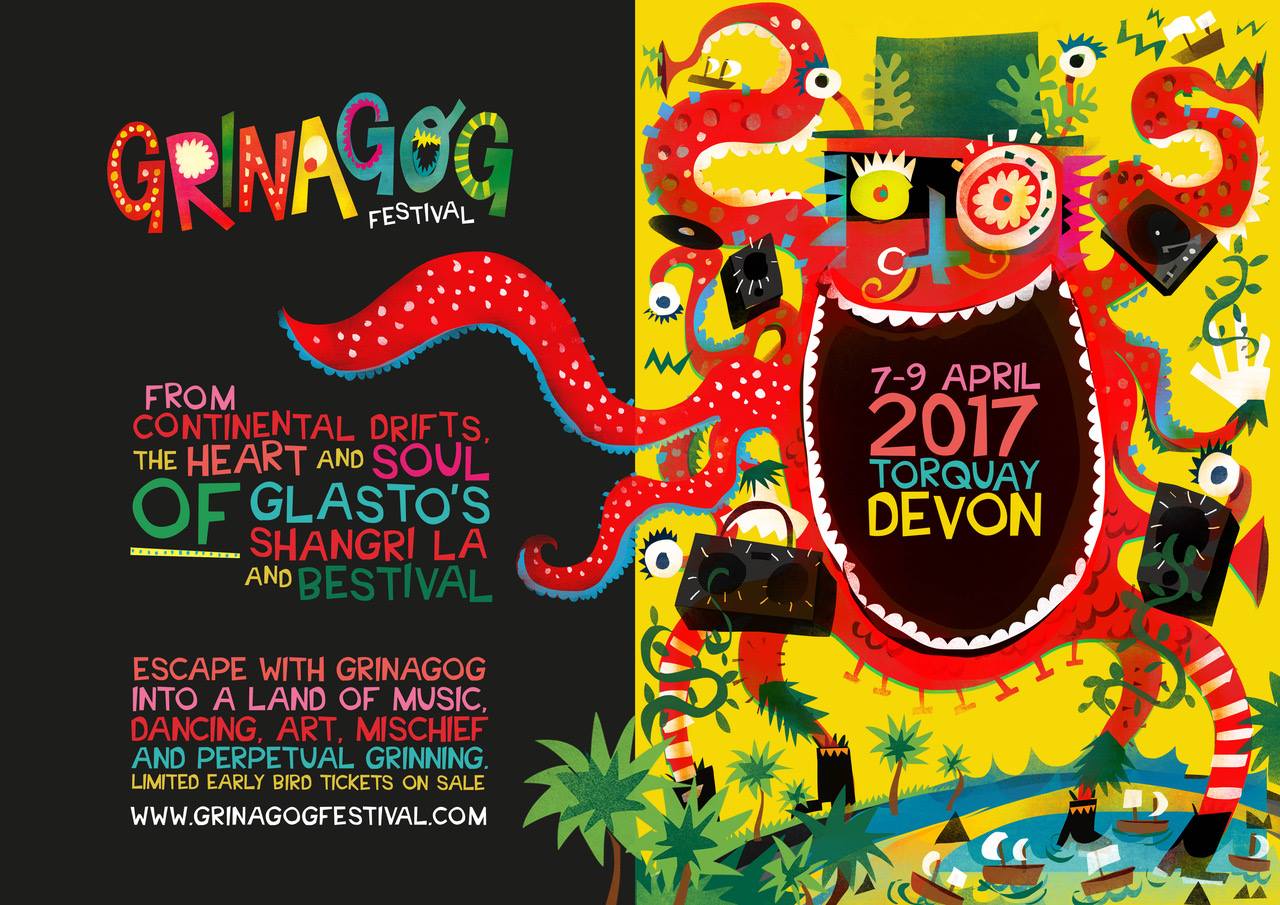 ---