Torbay Council's Building Control Service has won the highly prestigious Best Partnership award at the 2015 Local Authority Building Control South West Building Excellence Awards for its contribution to the delivery of Torbay's highly regarded Abbey Sands development at Abbey Crescent, Torquay.
This highly competitive award recognises the excellent standards that can be achieved when customers work in partnership with their local authority building control service.
The partnership arrangement with local firm Kay Elliott Architects, who were also joint winners on the night, saw both organisations being recognised for their collaborative and innovative approach to the design and build of Abbey Sands whilst ensuring the project met the requirements of the building regulations.
The award follows the opening of the landmark building which has transformed the Abbey Crescent area and regenerated this part of Torquay, which has exceeded all expectations.
Councillor Mark King, Executive Lead for Planning, Transport and Housing said: ""It is great news that our Building Control Service and local firm Kay Elliott Architects have jointly received this prestigious award. In a period when partnership working is seen as a way forward in both the public and private sectors, it is extremely gratifying that this partnering arrangement has been recognised as working so well. Congratulations to Jim Beer, Matthew Hunt and the Building Control team who used their considerable knowledge, skill, professionalism and close working relationship with Kay Elliott to help make Abbey Sands the successful development it is.
"These awards recognise the importance of the building control profession in facilitating high quality and sustainable building environments that comply with the highest standards of safety, environmental efficiency and accessibility. This particular project was not without many technical challenges however these were overcome with the teams positive approach to working within a design team to achieve compliance with the Building Regulations and enable a compliant development".
Martin Jones, Project Architect for Kay Elliott said:"Torbay Council is Kay Elliott's preferred building control provider and a valued member of the design team. We have established an excellent working partnership between our respective staff and with their offices located close to our own provides us with prompt, clear and informative decisions on all building regulation issues. This in turn facilitates timely and compliant designs which are greatly appreciated by the private sector."
The Abbey Sands development will now go forward to the LABC National Grand Finals which will be held in London on 10 November 2015.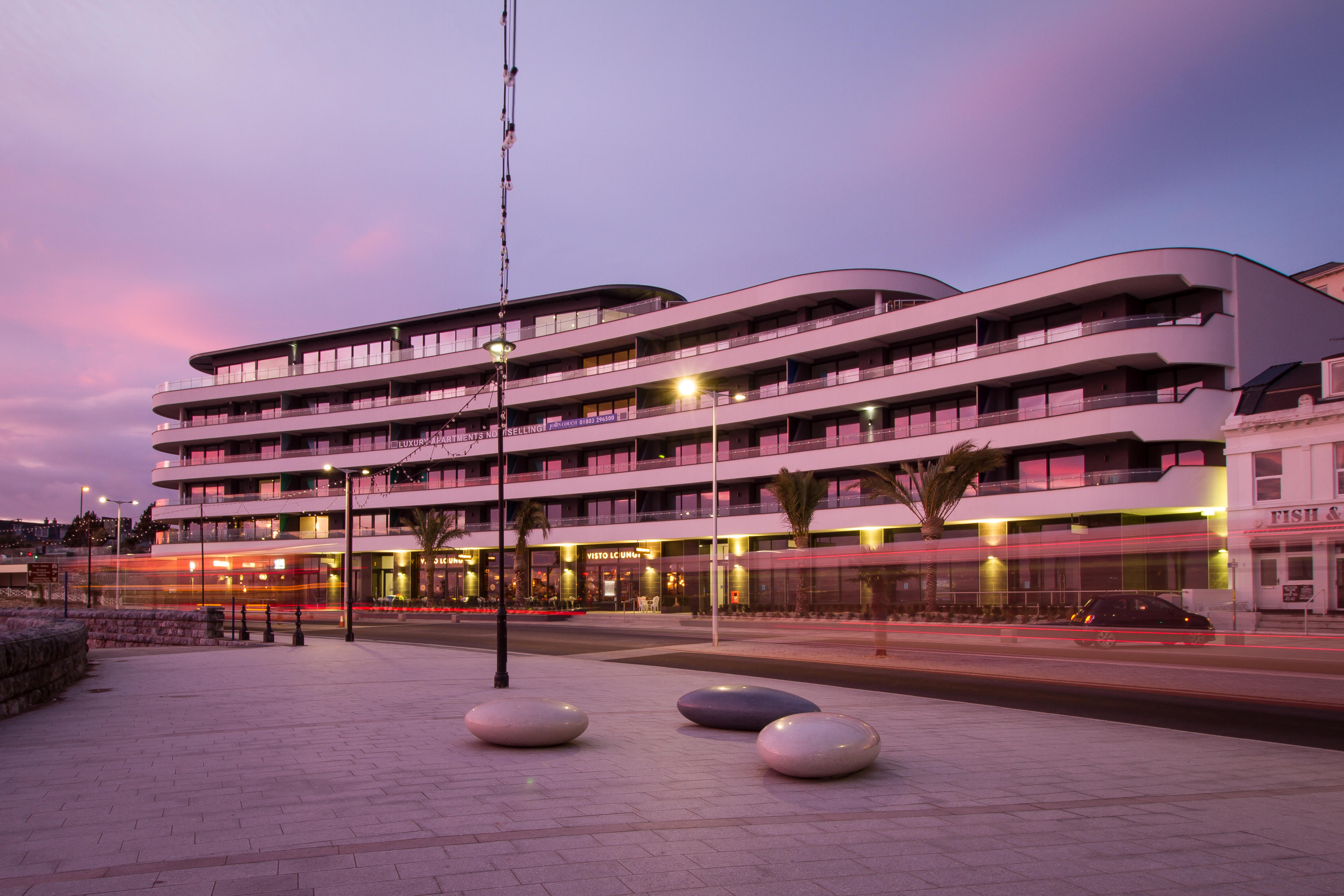 Abbey Sands Devlopment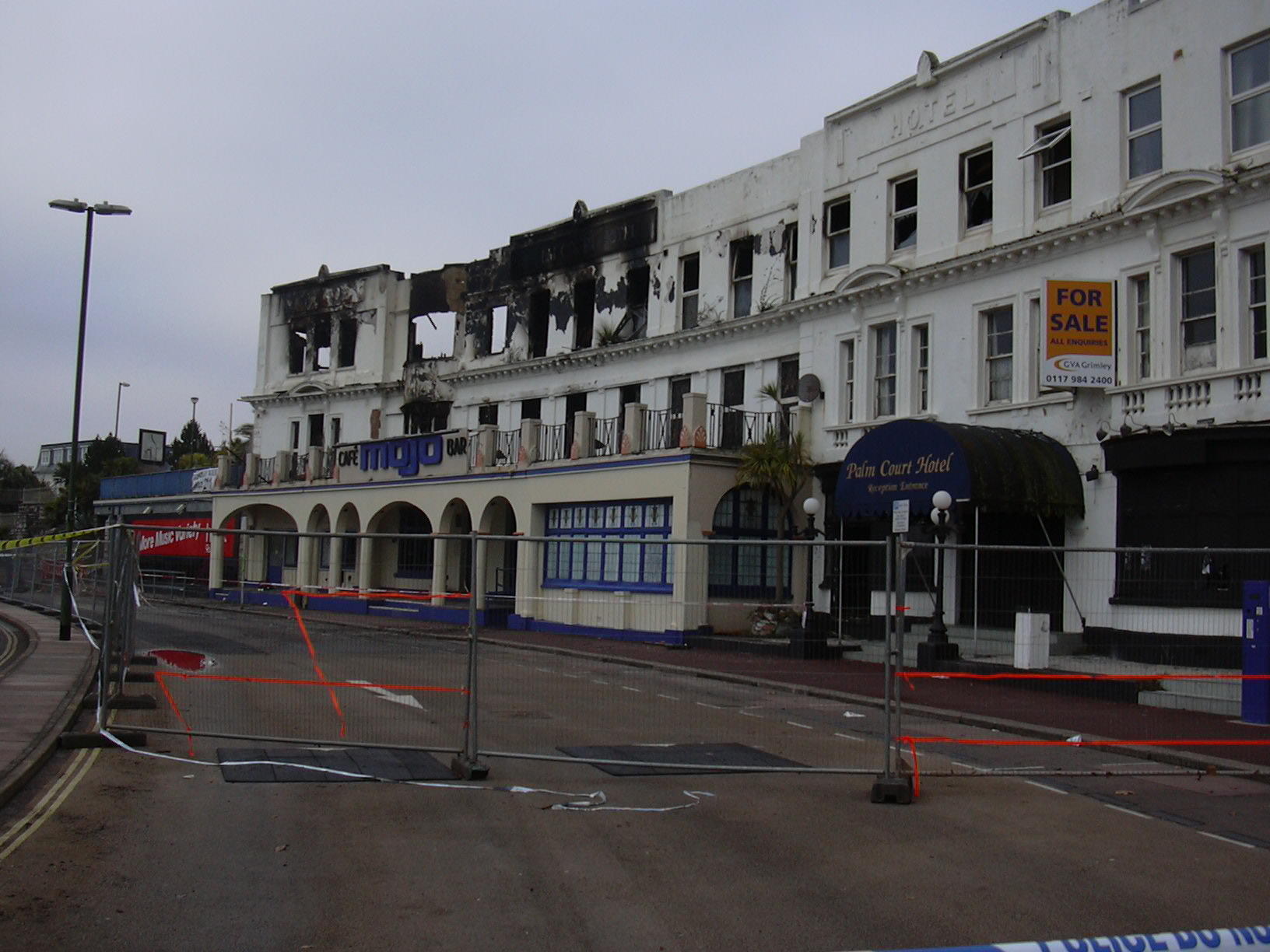 Palm Court, before Abbey Sands development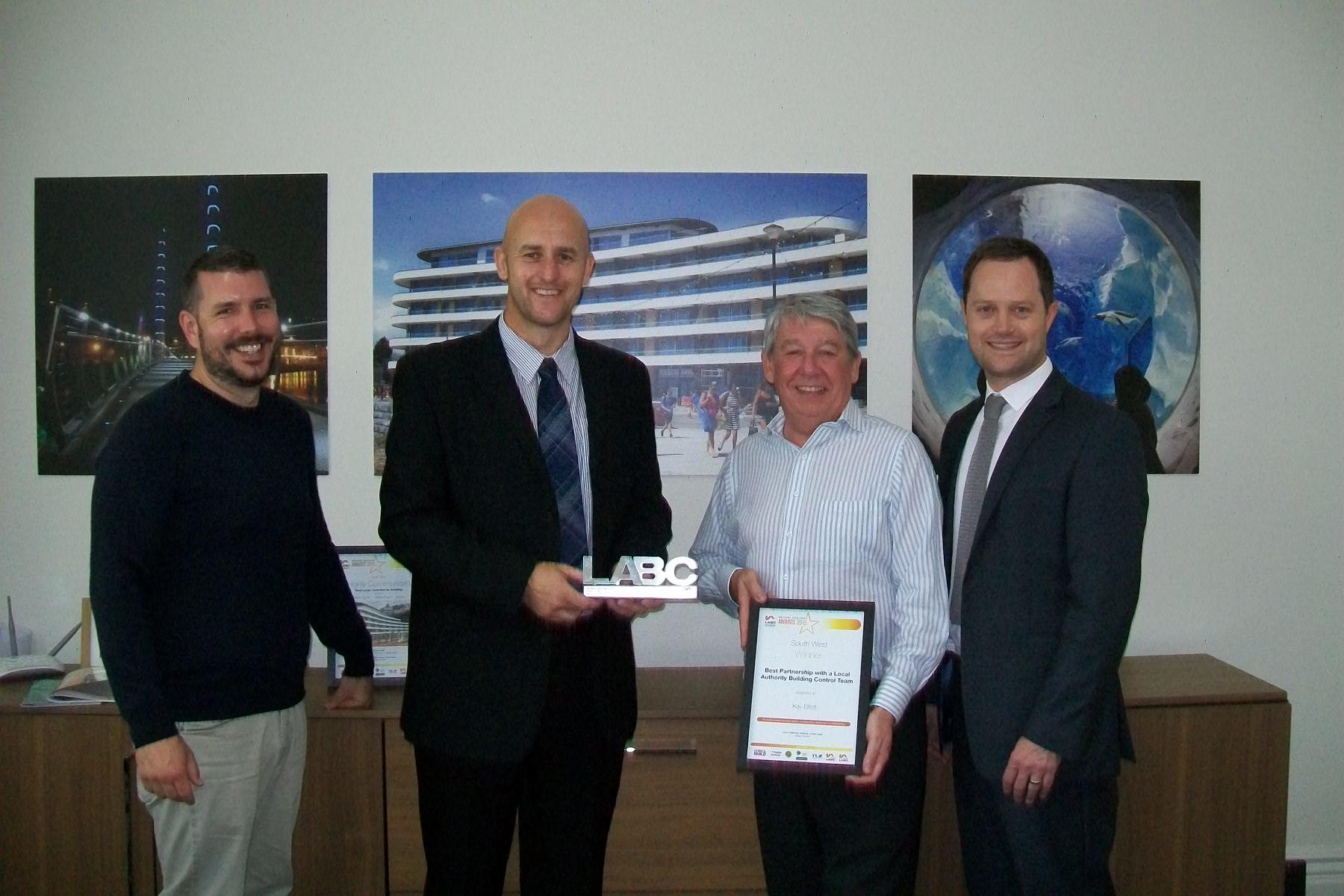 From left to right:- Jan Tribble, Associate – Urban Designer, Kay Elliott Architects; Jim Beer, Senior Building Control Officer/Partnership Client Lead, Torbay Council; Martin Jones, Project Architect
---