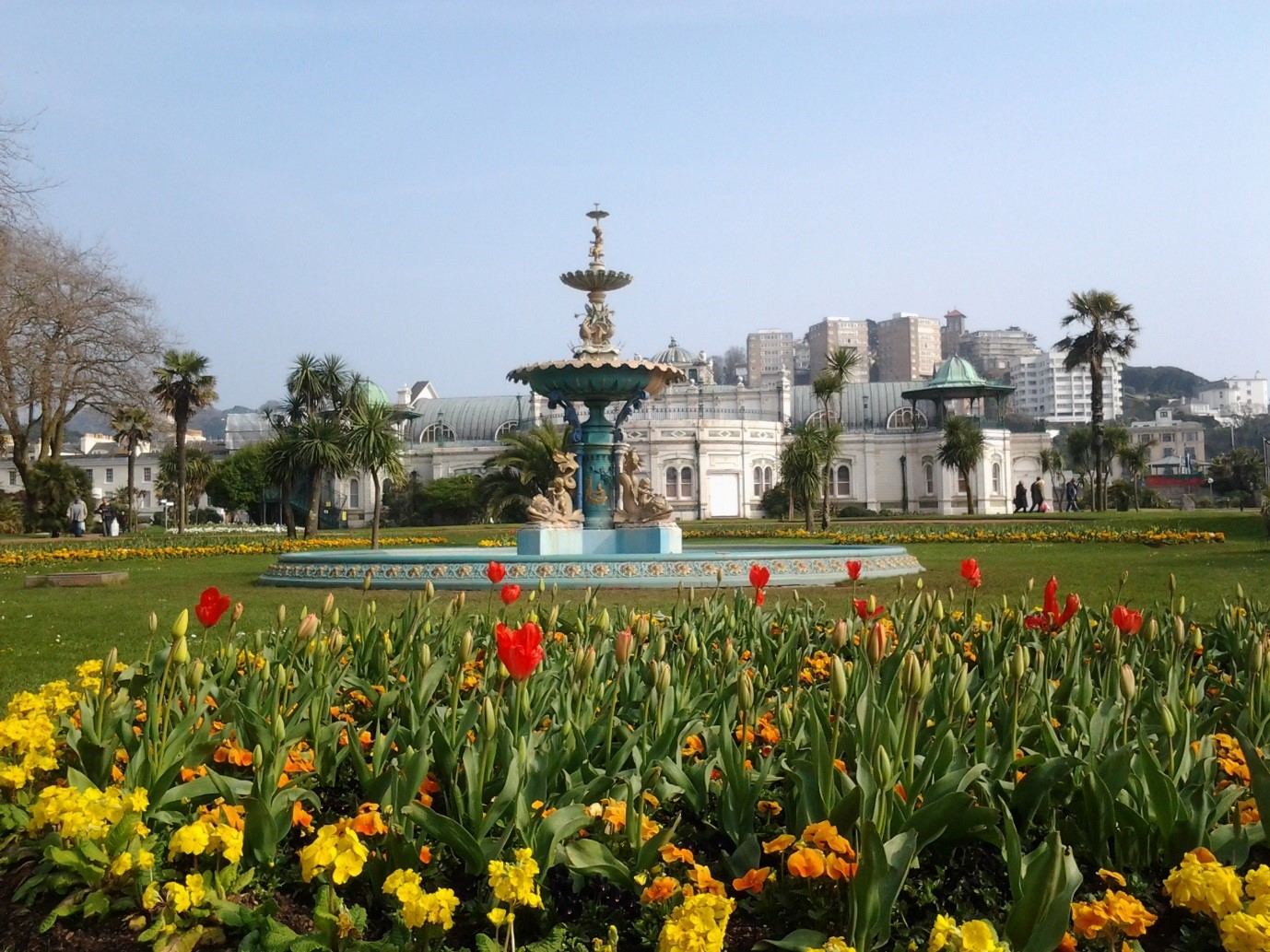 Princess Gardens, situated on the central sea front, is an exotic place of palms, wonderful flower beds and lawns. This open expanse of gardens is a great favourite, offering wonderful views of the sea and harbour. There is a fountain which is currently being restored and along the promenade there are some fine sunken gardens. The Cenotaph was designed by Sir Reginald Blomfield in memory of those who fell in the World War two.
The foundation stone for Princess Gardens was laid in May 1890 by Princess Louise. The Princess Gardens had been completed first and opened by the Mayoress on 1st June 1894. The gardens were designed and laid out by Mr John Batt Dyer in 1893.
The original gardens had tennis courts that were laid out later on the site of present Pavilion - the courts opened in May 1878. In June of that same year, a bowling green opened nearby. The jetty adjacent to the Pavilion was constructed in 1906, but this was taken down shortly before World War two when the widening of the gardens started.
The land on which Princess Gardens is located was reclaimed from the sea, a project which permitted a road (Torbay Road) to go beneath the cliff towards Paignton. Before this all traffic had an inland detour to bypass the towering hills.
Masterplan
The purpose of the Princess Gardens Masterplan report is to provide guidance setting out the key features and principles in order to achieve the restoration and a financially sustainable future for Princess Gardens. More information on the works being carried out is also available in the press release.
26270
Princess Gardens Masterplan Report
Information on the history and the longer term objectives for Princess Gardens in Torquay.
---
AddressTorbay Road, Torquay, TQ2 5EZ
---
Contact Natural Environment Services