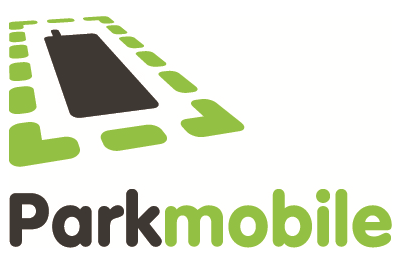 Drivers using our car parks across Torbay can pay for their parking by phone, using the Parkmobile service. Parkmobile is an alternative to pay and display parking and saves motorists the hassle of storing coins. But better than that the service behaves just like a pay on exit style system. Therefore you can have trouble free parking without worrying if you need to return to your vehicle but spend as long as you wish in the towns and stop your parking session when you return to your vehicle. Also you only get charged for the time you use (as per the tariff boards) so no need to pay for more time than you actually need.
Download the app
Parking with the Parkmobile App for iPhone, Android, Windows or BlackBerry means no more trudging through the wind and rain to find a Pay and Display machine. Simply start, extend or stop your parking using the Parkmobile App.
Registering
You can register with Parkmobile using the free Parkmobile App, online, or by telephone on 020 3003 2527.
Register with Parkmobile Opens in a new window
Paying to park
When you arrive at a parking space call the cashless parking number on your phone - 020 3003 2527 (local rate number included in most mobile phone contract bundles) or use the Parkmobile App (free to download) to pay for your parking session.
Parkmobile overnight: the overnight parking charges are unavailable via Parkmobile, if you start your session after 6pm you will be charged the hourly rate instead of the overnight rate.
Frequently asked questions
In Torbay, you can use Parkmobile in various locations on a 'start stop' basis. Use find a car park to check which car parks accept cashless parking.
You can also purchase a 3 day car parking session and a weekly car parking session on a 'buy time in advance' basis, by quoting code 15846 and paying the relevant fee.
No need to display a ticket in your vehicle. The CEO checks your parking online
No need to use coins
Increased payment choices
With Start/Stop, there's no need to predict your length of stay, stay for as long as you like and only pay for the time you are parked (according to the car park tariff and up to the maximum stay allowed)
No need to walk to the Pay and Display machine or display a ticket
Optional expiry SMS reminders before your parking runs out
See your parking history on line and download your invoice
Register all the family's vehicles on one account
Cashless parking is being offered as an alternative payment method to paying at a pay and display machine. Motorists can still pay for their parking using coins in the machines.
A "convenience" fee of 30p is charged in addition to the parking tariff. Reminder and confirmation SMS cost 10p per SMS and you can switch this option on or off from within your personal pages on our website.
The phone number shown is at a local call rate and calls and SMS are charged according to your service provider.
The location number will be clearly displayed on notices on pay and display machines or signs in car parks like the image on the right.  Alternatively you can use the nearest zone function within the Parkmobile App.
Cashless parking operates on the same terms as existing Pay and Display parking (although there is a "convenience" charge). The hours of control are clearly displayed in each car park.
With Start/Stop locations you must do this by calling 020 3003 2527 or by using the Parkmobile Apps otherwise your parking charge will continue. Stopping allows you to only pay for the time you are parked (subject to advertised minimum tariff).
In Start/Stop areas the maximum parking time is 24 hours or until the end of enforcement, whichever comes first.  Motorists should check the tariff plate for each car park to find out what the maximum allowed parking period is.
---