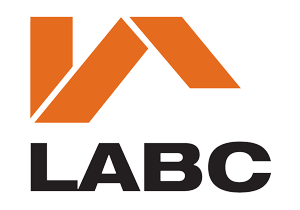 Once a Full Plans application has been deposited or a Building Notice given, work can commence on site. The Building Regulations require that you or your builder notify us at various stages as listed below.
Please note: Planning permission and/or other approvals may be required before work starts. If in doubt or for advice, please contact the Planning Department before work commences.
The most important visit will be when you start work - there is a statutory requirement to notify Building Control which must be given two days before the commencement on site. Your Inspection Service Plan will be discussed at that visit identifying further important stages of the construction process that, having regard to the risk, should be checked to ensure compliance.
What stages need to be inspected?
Following commencement, further typical inspections for a domestic extension could include:
Foundation Excavations - to assess ground conditions, confirm the required depths and thickness of concrete to be poured.
Damp proof course and membranes - this includes any masonry below ground level, floor insulation and the preparation of your ground floor.
Drains - before drains are covered up.
External walling - to ensure proper construction and placing.
Completed roof structure - before removal of scaffolding and placing of insulation.
Superstructure - before plastering.
Completion - this is another statutory notification for all projects and must be notified no more than five days after completion
Inspection stages
The type of building and the experience of your builder will contribute to how many site inspections we need to identify in the Inspection Service Plan.
Regulation 16 of the Building Regulations 2010 (as amended) requires persons who propose to carry out building work to notify us to determine what stages of the work, in addition to commencement and completion, will need to be inspected.  
To help ensure that the completed project meets the building regulations we will ensure our team is available to carry out your site inspections.
Site inspections are carried out on request, the number and type of inspections will be discussed at the first visit (Commencement). This plan is for use during your building project and should be followed notifying us at each stage. The use of the Building Notice procedure may require additional inspections. Typical inspections are set out below with notes which may assist you or your builder.
We will respond to this notification and take the opportunity to generally discuss the project, set out the Inspection Plan, remind "the builder" of any conditions on the approval and check that the site is as shown, particularly in respect of drain layout and depths. This is normally your builder's first contact with officers and is an opportunity to discuss and clarify any concerns you may have.
This inspection is to ensure that the ground upon which the building is to be founded is satisfactory. The Building Control Surveyor will consider various aspects during this inspection, including:
The load bearing capacity of the ground;
The proximity and depth of any drain;
Any indication of filled ground, generally or limited areas;
The depth of existing foundations; and;
Proximity of trees, or trees already removed.
There is little to be gained by just inspecting concrete in the ground. It is generally more useful for the blockwork to be built up to damp-proof course level and the inspection carried out before backfilling. The position of the walling on the foundations can be checked and any special details inspected.
The damp-proof course will be checked to ensure suitability, width of material and the laps and joints. The DPC/cavity arrangements at the junction with the existing will also be checked. Any concrete fill within the cavity must finish at least 150mm below DPC level. Generally there is no objection to some walling having been laid above DPC level, at time the the inspection is carried out. This enables us to ensure external wall construction is correct at this level.
We will check that the DPM itself is suitable and any joints are rolled or taped, that where appropriate, radon protection is provided. Sufficient DPM is left turned up in the walls to tie in with DPC (new and existing) and the floor insulation is laid with tight joints and turned up the edge of any slab.
A number of details including those listed below will be checked on this inspection and the request should be submitted before the drains are backfilled.
Suitability of material used;
Fall and line of drain;
Material used for bed and surround; and
Access points for clearing blockages.
The size, grade and centre of timbers together with bracing, lateral restraint and wall plate straps will be checked. It is advisable to request the inspection prior to felt and battens being applied and scaffolding being struck.
Assess wall finishes, timber framing, reveal details, party wall details, internal walls, floor joists including the size, grade and centre of joists will be checked together with bearings, lateral restraint straps and herringbone strutting. Any new domestic electrical wiring associated with new circuits not being installed by a Part P registered competent person.
An air or water test of all above and below ground drainage may be required and should be carried out by the builder. It is helpful if the test can be set up and ready for uswhen the inspection is made. It is appreciated that this may cause difficulty when existing drains are affected.
When a building is occupied before completion we should be notified five days before occupation and, if the premises are put to a commercial use or contain flats, the Fire Authority will need to be informed and Part B (fire safety) Certificate issued.
The completion inspection should be arranged by your builder to provide a successful conclusion to your building project and this should be done no later than five days after construction work has ceased. You should bear in mind that if notification has been provided when requested throughout the project, there should be no outstanding matters at this stage and we can arrange for a Completion Certificate to be issued.
Items checked at this stage, include:
Fire precautions and requirements (these can apply even in a small extension);
Ventilation to rooms and roof voids;
Waste storage details;
Roof coverings and insulation;
Staircase details;
Safety Glazing;
Test certificates may also be requested at this stage.
Completion Certificate
The certificate will be issued on satisfactory completion of the work.
It is most important that you obtain the necessary Building Regulation Completion certificate as solicitors will specifically check this if you come to sell your property. If you cannot produce the appropriate documents it is unlikely the sale will proceed without delay.
---