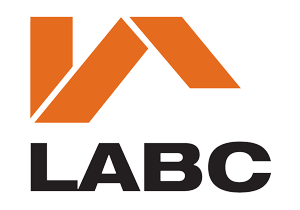 Building Regulations Opens in a new window are minimum standards laid down by Parliament to secure the health and safety of people in or about buildings. They set functional requirements and standards for the design and construction of buildings, the provision of services and fittings, and the conservation of fuel and power and access facilities.
Building Regulation consent should not be confused with Planning Permission, in many cases both types of consents will be required our guidance note explains the difference in more detail.
Torbay Building Control administers the councils' duties set out in the Building Act 1984 and other relevant building legislation. We also provide a service to our customers working alongside designers and contractors to achieve compliance with the regulations.
What we do
Through the administration and professional application of the Building regulations, we ensure new buildings, conversions, renovations and extensions - domestic or commercial buildings - are going to be safe, healthy and high performing. Detailed regulations cover specific topics including: structural integrity, fire protection, accessibility, energy performance, acoustic performance, protection against falls, electrical and gas safety. They also lay standards for drains, ventilation, protection against the ingress of water and protection against contamination including methane and radon gas.
The Building Control service can be split into three main areas of operation:
the Buiding Regulation function;
other statutory functions, such as dealing with dangerous structures and demolitions etc;
and other related work, such as safety at sports grounds and events etc
Five reasons why we give you peace of mind
Being a local authority service we are independent, so our advice is always impartial.
We can give fast local support to any of our customers and regularly work with planners, conservation officers, access officers, fire services, highways and other organisations whose input might be required.
We are a 'not-for-profit' service and we offer competitive fees for doing a really good job. We are always there, even when things get difficult or the unexpected happens.
Through our member organisation, LABC, we work with manufacturers, trade bodies, professional institutions and other recognised bodies to ensure that standards are well-defined and easy to apply.
We provide training and advice including free guidance, CPD and training events to help educate and improve the work of our customers. We also provide help and provide advice direct to domestic and commercial companies.
---