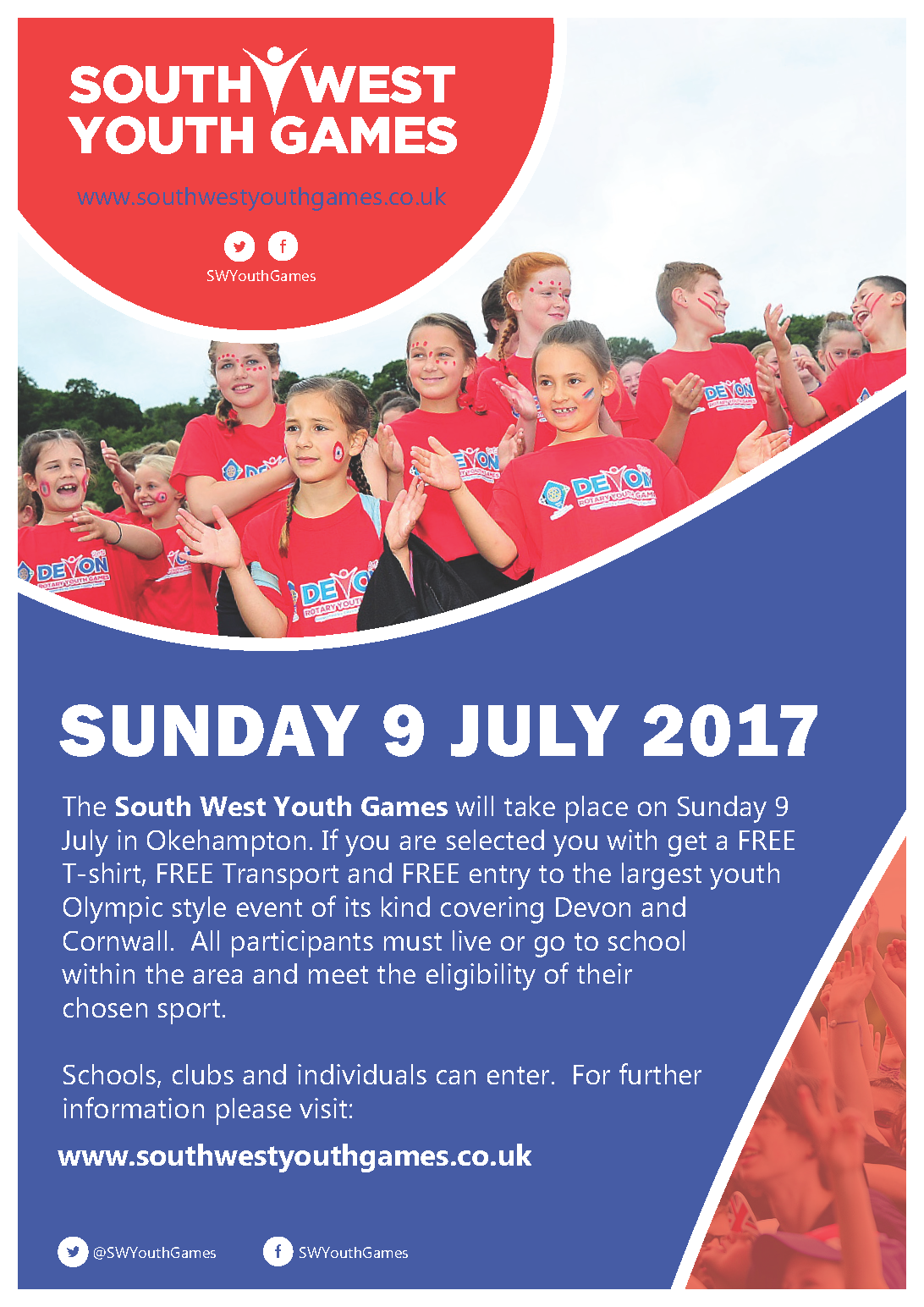 Every year the South West Youth Games gives more than a thousand participants the chance to be part of something special. The region's largest sporting event gives young people the chance to come together in the spirit of competition, fair play and friendship. Combining a fun event with healthy competition, the South West Youth Games inspires children and young people to take up regular sporting activities, which can help them lead healthier lives.
Now that we are well into the new year, excitement is growing for this year's South West Youth Games as it promises to be the biggest and best yet. Keep checking the website regularly to find out more about trials in your area and how you can be involved in the South West Youth Games in July.
With more teams, more sports and more partners involved than ever before the South West Youth Games promises to be an amazing spectacle for participants families and partners.
Watch this space over the coming weeks for up to date trial information for Torbay Teams.
To find out more about the South West Youth Games please visit http://www.rotaryyouthgames.co.uk/
Pictures and videos
Pictures and videos of the Devon Youth Games are currently available to be viewed by the public:
Related Posters
---