Are you looking for a people-centred approach to sustainable behaviour change?
Whether your mission is to reduce rates of smoking, change workforce behaviours, increase seatbelt wearing, improve staff resilience or to support a community backdrop for healthy lifestyles, Social Marketing may be for you.
Devon Social Marketing Forum began in 2016 in South Devon. It aims to influence, change and maintain health and wellbeing behaviours across the Health and Social care systems in Devon, Torbay and Plymouth.
Social Marketing and other behaviour change approaches, such as 'Nudge' provide an opportunity for social change at a behavioural level – this can be the behaviours of commissioning bodies, policies, organisations, workforce or the public. Social Marketing can bring fresh insight into Health and Social Care programmes and deliver cost effective and sustainable change.
Isn't it just social media?
Not really, it is far more than advertising and social media alone but draws on the best of marketing. It is a discipline which draws on psychology, economics, sociology and anthropology – it can get pretty interesting!
Does it deliver?
Social Marketing is an evidence-based approach. It has a proven track record of improving health outcomes, health behaviour change and behavioural factors worldwide. NHS Commercial solutions has recently appointed a group of behavioural change specialists to its framework agreement to support the delivery of Sustainability and Transformation Partnership / Accountable Care System work streams nationally. The approach works.
Social Marketing can be delivered as a full process which provides a robust approach to change, including the evaluation and follow up. Alternatively, it can be broken down into stages which can help improve services, such as scoping an issue or segmenting a group to focus in on their wants and needs.
Insight processes are used widely in commercial and political sectors, building a deeper understanding of the needs and wants of customers and consumers. Insight is distinct from research as it delves into the values and meanings for different segments of people.
For more on the evidence base, UCL have developed a database of intervention papers and reviews.

What does the forum do?
The forum is a place for members to develop and check out ideas, get critical support, recruit direct and practical help. The forum produces social marketing products which relate to priorities in Devon.
The forum meets quarterly, usually in Torquay but we are open to new venues. It is attended by people from the voluntary, community and social enterprise sectors, clinical commissioning group staff, Public Health staff, communications officers and more. It is for people who DO social marketing!
For more details about Social Marketing and the Devon Forum, please contact Torbay Council Public Health team who coordinate the forum.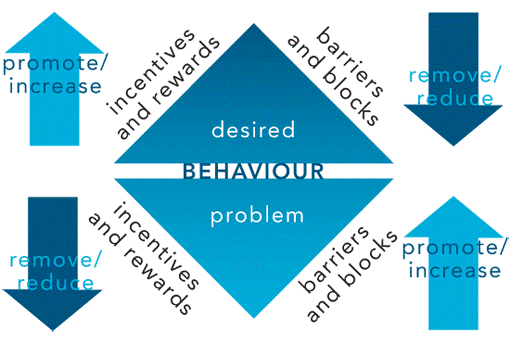 Further resources
---