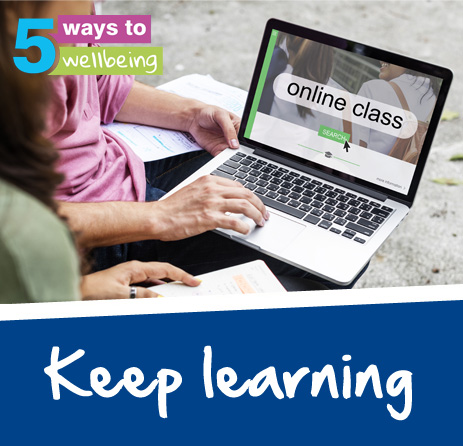 Try something new. Rediscover an old interest. Sign up for that course. Take on a different responsibility at work. Fix a bike. Learn to play an instrument or how to cook your favourite food. Set a challenge you will enjoy achieving. Learning new things will make you more confident, as well as being fun to do.
Continuing to learn through life improves our self-esteem, helps to keep us connecting and to stay active
Ideas to keep learning
Learn to cook a new recipe
Set yourself a DIY challenge

Teach yourself how to paint - check out free painting tutorials
Register for free DigitalHealth training if you are interested in knowing more about how to access local health, social care and wellbeing services (courses include: Internet Access and Email, Online GP and self-referral Services and Financial Advice and Benefits)
Sign up to free online courses - check out Future Learn or Coursera
Sign up for a classroom course at South Devon College
Visit a local museum and learn something new
Learn something new by starting a new hobby - check out Pinpoint Devon
Need a little help to learn something new in your community? Connect with Community Builders

 today

Struggling to get out of the house? Learn something new with the help of Wellbeing Coordinators today
Simon's Story
Simon talks about how he was stuck in a rut with work and how he improved his wellbeing by cycling and learning how to bake bread.
---