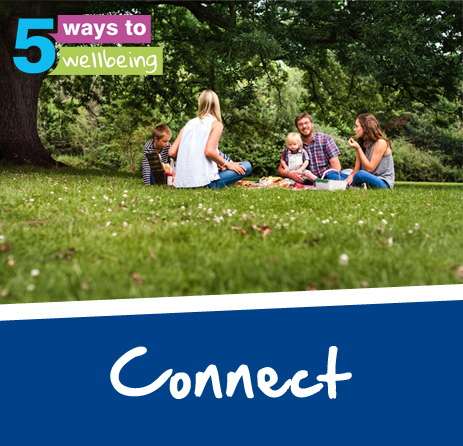 With the people around you. With family, friends, colleagues and neighbours. At home, work, school or in your local community. Think of these as the cornerstones of your life and invest time in developing them. Building these connections will support and enrich you every day.
Social networks act as a buffer against mental ill health
Ideas to connect
Make time each day to spend time with your family - play a game or just talk
Talk to someone in work instead of emailing
Text a friend out the blue
Speak to someone new today - at the bus stop or in a shop
Grab lunch or a coffee with a friend in Torbay or South Devon
Meet new people by starting a new hobby - check out Pinpoint Devon
Meet new people in your community with the help of Community Builders
Struggling to get out of the house? Connect with Wellbeing Coordinators today
Chukes' Story
Chukes' talks about how connecting with nature, himself and others improves his wellbeing.
---