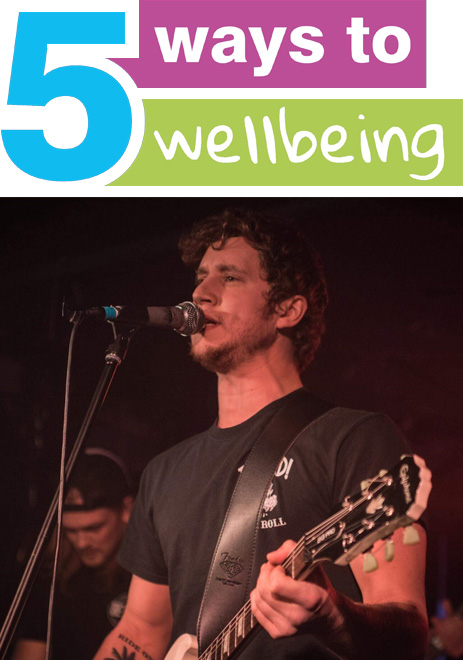 Why is wellbeing important to you?
Wellbeing is important to me because it's not just your mental health it's your physical health as well. It's how we act, how we communicate and how we enjoy ourselves in life. Enjoying life is huge for me and squeezing what I can out of it!
What keeps you well?
I like to have a fairly busy social circle whether it's down the pub or chilling with friends in any location, also music is a massive part of keeping me well. There is so much passion and emotion in music, it has the power to fix everything you need with lyrics or losing yourself in the music! I play in a band called 'Red Wine Ride' and this is massively important as not only do we as a band connect with each other as friends and talk about our worries or troubles and confide in each other, we also play our music live! Watching everyone join in the dancing and singing along gives us such a massive buzz knowing we are making others happy and enjoying themselves! This for me is keeping well!
---