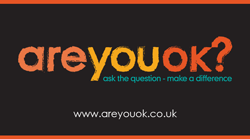 Domestic abuse is when your partner or any other family member abuses you emotionally, psychological, physically sexually or financially. It is rarely a one-off occurrence but usually it is a pattern of behaviour and misuse of power and control. If you feel intimidated by or frightened of your partner or family member to the point you have to change your behaviour you may be experiencing domestic abuse.
The best way to protect yourself or a loved one and stop abuse from happening is to tell someone about it. This may feel difficult, especially if the person abusing you is a close friend or relative, but abuse and neglect is never acceptable. You don't have to put up with it, and there is help available for you to put a stop to it.
If a paid or family carer is involved, you may also be worried that telling someone will mean that you lose the care and support that you need. Please be assured that your care and support needs will continue to be met as part of any safeguarding response.
For more information on the help and services available to support victims of domestic abuse in Torbay visit the Are You OK? Opens in a new window website.
If you or your family are in immediate danger don't be afraid to call the police on 999. Otherwise please contact the Police on the non-emergency telephone number 101.
---
Contact Torbay and South Devon NHS FT