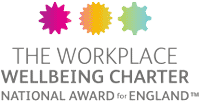 We are committed to providing our employees with a working environment that actively supports their physical and mental wellbeing.
In recognition of this, we were externally assessed and accredited the Workplace Well-being Charter in December 2014. This is a Government initiative that promotes the positive links between health and work and aims to help more people with health conditions to stay in or return to employment.  
For more information visit the Workplace Wellbeing Charter Opens in a new window website.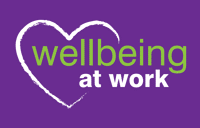 Wellbeing activities
Building on the success of our Charter status, we offer a physical activity programme for employees which includes massage sessions, pilates and zumba, a walking group, running group and badminton sessions. We also offer a Cycle to Work salary sacrifice scheme, health checks for employees and periodically run a Wellbeing Event where staff can come along to get free advice from local businesses who currently offer our staff discounts and offers in regard to gym memberships, diet/nutrition, holistic therapies and more. Representatives from Public Health, Human Resources, Safer Communities, Health and Safety and Trade Unions attend to offer staff advice about wellbeing support available at work.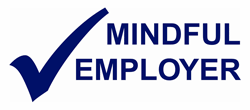 Mindful Employer
In 2011 the council signed up to the Mindful Employer Charter which is a charter for employers who are positive about mental health. As an employer we are working towards the following set of aspirations as set out by the Charter.
---