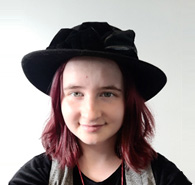 Role: Business Support Apprentice
Service: Education - Children's Services
I have been an apprentice in the Education Services team for 3 months, so far I have had an amazing learning experience providing business support for Children's Services, I also feel my co-workers have really helped me in gaining valuable experience when working towards my Level 3 in Business Administration.
I wanted to become an apprentice at Torbay Council because I felt that it was a fantastic opportunity to start a new career, resulting in a new qualification, I simply couldn't it let pass by me by!
My aims for the future are to gather all the experience I can whilst undertaking my apprenticeship in Children's Services. Once I have completed this, I am keen to stay in this directorate and feel that a career in the Leaving Care team would be perfect to channel my personal passion for making a difference for supporting young adults.
---