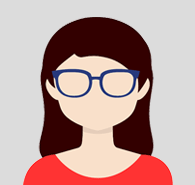 Role: Legal Apprentice
Service: Legal Services
I have been an apprentice with Torbay Council in the Legal Services for 5 months now, and I can honestly say my love for work and studies is only growing.
I have always had a passion to pursue Law, whether it be as a Barrister, or a Solicitor I just wanted to be immersed the world of Legal, to me there was something so fascinating about it. When I stumbled upon the amazing opportunity to work in this environment I was thrilled at the thought of being an apprentice with Torbay Council.
The interview itself was a little nerve-racking but all present really did their best to put me at ease, and once I had been notified that I had been successful, my manger was very welcoming and let me know how eager my new work colleagues were to meet me.
My Team have created a fantastic learning environment and never fail to enlighten me with their knowledge of how a busy Legal department operates with technical Legal language and documentation.
Not only has my confidence grown but I genuinely feel I have made friends and great connections, I am very excited to see what the future with Torbay Council looks like.
---