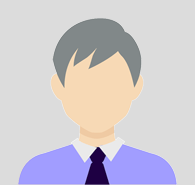 Role: IT Apprentice
Service: IT Services (Network and Operations)
I wanted to become an apprentice for Torbay council as it is a large organisation offering many opportunities. I also wanted to join as an apprentice in IT because I felt confident that I would be given professional guidance and knowledge particularly in IT which is my area of interest.
Torbay Council also appealed to me as I live in the local area. I have been working in my apprenticeship for 5 months.  Since working with the Council I have learnt more than I could have imagined also I have gained a lot of confidence.
Part of my role is to advise different council staff in the use of iPads and iPhones. I very much enjoy being able to show people things they didn't know before and I enjoy making a difference to a user's knowledge. I like the problem solving side of IT, identifying patterns and finding resolutions to problems. I benefit from working with technology as it is always moving forward and advancing.  This, in my opinion, offers some of the best opportunities. 
In the future I look to expand my knowledge of IT and find a field in which to specialise. This may well be cyber security or networking as both areas are of great interest to me.  They are broad subject areas which can offer a great career. 
---