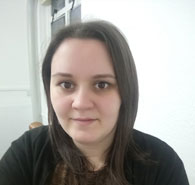 Role: Marketing Apprentice
Service: Culture and Events
Starting my Apprenticeship with Torbay Council was one of the best decisions I have made. It has allowed me to learn a range of new skills, try out lots of different tasks and get a much better idea of the career I am aiming towards in the future. I started with little confidence and now I feel like my confidence is slowly growing with the help of my very supportive team. I am aiming to complete my Level 3 Apprenticeship in Digital Marketing in 2020, and continue my learning journey in the work place.
I recently found out I that have been nominated and shortlisted for an award in the Digital Media category at this year's South Devon College Apprenticeship Awards. I am so pleased to have even been nominated and am looking forward to attending the awards ceremony.
---