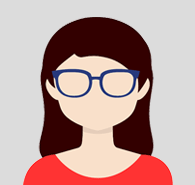 Role: Business Support Apprentice
Service: Children's Services
I have been an apprentice at Torbay council for 6 months now, choosing an apprenticeship was a good way for me to get a qualification whilst being hands on and learning the job that I am in. I chose Torbay council because I had an interest in the specific post available. I wanted to know more about what the job consisted of and its benefits. What I like best about being an apprentice is that I am given a work load I am comfortable with and I don't feel pressured whilst doing so. I am hoping to take what I have learnt in to a permanent job role when my apprenticeship ends.
---