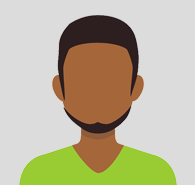 Role: Admin Apprentice
I have been an apprentice at Torbay council for 2 years and have gained lots of different skills and knowledge. Before I saw an apprenticeship at Torbay council I was at a loss at what I wanted to do in relation to work. I chose to apply for the apprenticeship as I believed that it was a good starting point for my career.
I have seen a big progression in the different tasks I am given throughout my apprenticeship. From the start of my apprenticeship where I was given basic jobs like scanning, task flowing and opening post, to now where I am creating spreadsheets with complex formulas and collating data that is used at different meetings. When I first started within my apprenticeship I lacked a lot of experience dealing with members of the public, now I interact by phone, email on a daily basis helping solve the customers problems and signposting them to other departments when it is relevant to their issue. The Apprenticeship has given me insight into the workings of a busy office environment, the importance of creating good working relationships with colleagues and the ability to gain a qualification.
I would like to remain within Torbay council and continue to increase my knowledge and skills and once my apprenticeship has been completed move into a full position within the council. I would highly recommend an apprenticeship with the council as it is a brilliant opportunity to gain experience.
---