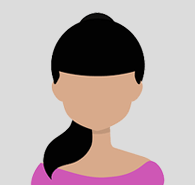 Role: Apprentice Assistant Building Control Officer
Service: Building Control
I started my apprenticeship as an Assistant Building Control Officer in September 2018 with no previous experience in a construction based job. During this short time I have been with Torbay Council I have already learnt so much about construction and Torbay as a whole. I didn't like the idea of university therefore work based learning was the perfect opportunity for me to learn whilst I earn. Full time courses cannot provide the valuable experiences that an apprenticeship such as mine can provide. When the opportunity arose for this apprenticeship I jumped at the chance to become a qualified member of the construction and local government work force.
I enjoy the learning experience and being able to get a first-hand view of construction whilst studying Level 3 – Construction in the Built Environment at Exeter College. This is the first step towards a professional qualification within construction. My daily programme of work allows me to go on site to meet builders, architects and building owners whilst accompanied by members of the Building Control team who offer great support in my learning.
I hope to complete my BTEC Level 3 and move onto Level 4 with a long term goal of becoming a Building Control Officer at Torbay Council. I have had a great start to my apprenticeship and hope to continue and graduate to a professional level.
---