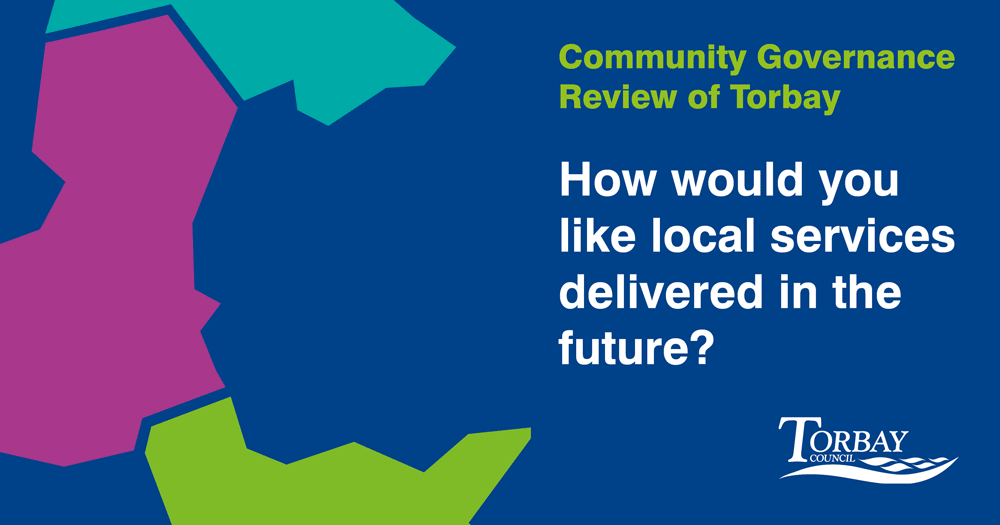 We're carrying out a Community Governance Review to decide if any changes should be made to local governance arrangements, including whether or not new town or parish councils should be set up.    
Town and parish councils are the most local tier of government in England; they are directly elected by local voters and are independent of other layers of local government. Town and parish councils represent their communities and do not have statutory responsibility for services such as social care, education or housing.
Any new town or parish council would not replace Torbay Council but would exist alongside it, just like Brixham Town Council does now. They decide what, if any, local services they want to provide to residents and may take over responsibility for services previously delivered by us. The amount they will charge through an additional Council Tax payment (precept), will depend on the number of services they want to provide to their local community.
Our initial suggestion is that two new town councils could be set up to represent Torquay and Paignton respectively. However, alternative options are possible - for example, there could be a larger number of small town or parish councils representing individual areas, parts of Torbay could remain unparished, or we could simply retain the status quo. This review is also an opportunity for people in Brixham to comment on any changes that they might like in respect of their own existing town council.
The first phase of the consultation ended on Friday 15 March 2019.
We will consider all the feedback before making draft recommendations. These will then be published for further consultation between June and August ahead of a final decision in October. If any new town or parish councils are established they will come into existence no later than April 2020.  A detailed timeline is included in the terms of reference. 
Additional information
---
Contact Community Governance Review