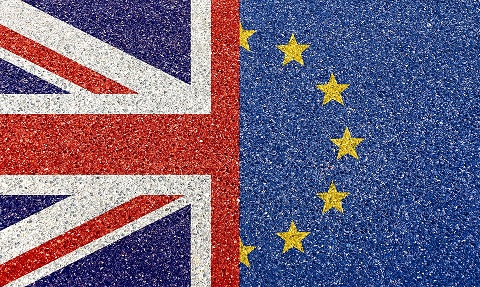 Brexit – is your business prepared?
Do you know what you need to do to get your business ready for Brexit?
Following the general election in December 2019 the withdrawal agreement has now been signed and the UK leaves the European Union on 31 January 2020. This is the first step and there will then be an implementation period from now until 31 December 2020 while the EU and UK negotiate new arrangements.
This means that the No Deal preparations that were previously being communicated to businesses have been stood down for now.
Although at this stage the full details of the final deal are to be agreed, there are still things that you, your family and business can do to prepare over the coming months.
Imports
If you import goods from the EU then you will need to follow the steps on this website: https://www.gov.uk/prepare-import-to-uk-after-brexit
Exports
If you export goods to the EU then you can find out more about how to continue doing this after Brexit here: https://www.gov.uk/prepare-export-from-uk-after-brexit
Transport
If you transport goods out of the UK by road you are advised to follow the advice on this page: https://www.gov.uk/transport-goods-from-uk-by-road
EORI numbers 
If you run a business in Torbay and you either import or export goods to or from the EU, you will need to get an Economic Operator Registration and Identification (EORI) number.
If there's a no-deal Brexit, you will need an EORI number that starts with GB to be able to move goods in and out of the UK.
Find out more or apply for an EORI number from GOV.UK - Get an EORI number website.
Data Protection
If you are a UK business or organisation that receives data from contacts in the EEA, you need to take extra steps to ensure that the data can continue to flow after Brexit.
While you can still send information to the European Economic Area (EEA), if your business wants to continue receiving data from the EEA you will need to take action to comply with EU data protection laws.
You can find out more on the Information Commissioners website.
Food and drink
If you work in the food and drink industry, after Brexit, to continue importing and exporting products between the UK and EU you must:
Get a UK Economic Operator Registration and Identification (EORI) number.
Decide if you want to hire an import-export agent, or make the declarations yourself.
Contact the organisation that moves your goods to find out what they need to make the declarations for your goods, or if you will need to make them yourself.
Find out more from GOV.UK Guidance - Prepare your food and drink business for a no-deal Brexit website.
Fishing exports and paperwork
If you work in the fishing industry, there are various forms and certificates you may need to complete. If you land fish in the EU you'll need a catch certificate and an export health certificate and you'll need to complete a Port State Control form North-East Atlantic Fisheries Commission website.
Find out more from GOV.UK - export fish after a no-deal Brexit website.
Employing EU Citizens
There will be no change to the right to work of EU, EEA and Swiss citizens and their family members living in the UK until 31 December 2020 if the UK leaves the EU without a deal.
You'll need to check a job applicant's right to work in the same way as now until 1 January 2021.
A new immigration system will apply to people arriving on or after 1 January 2021. You will not be required to undertake retrospective checks on existing EU, EEA or Swiss employees.
Find out more from GOV.UK Guidance - Right to work checks on EU citizens if the UK leaves the EU without a deal website.

EU Citizens living in the UK
If you're an EU Citizen living in the UK and want to stay then you're advised to apply for settled status, which 2.5 million people have already had confirmed. You can apply on GOV.UK Guidance - Continue to live in the UK after it leaves the EU website.
Further information
If you have any other questions you can find out more on the GOV.UK - Brexit website.
---