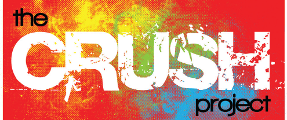 The sexual health service will:
Offer individual support to young people who are in abusive relationships.
Give information, support and advice on healthy relationship.
Offer free condoms and advice - C Card.
Support the Lesbian, Gay, Bisexual, Transgender (LGBT) support group.
Run the CRUSH programme - group work for young people at risk of abusive relationships.
The CRUSH Project
CRUSH is all about helping young people make safe healthy relationships. It's a structured group programme of support and empowerment for young people in the age range of 15-17yrs who have witnessed, experienced or are at risk of domestic abuse. CRUSH aims to help young people gain the skills, knowledge and tools to be able to:
Avoid abusive relationships
Exit an abusive relationship safely
The CRUSH Programme is suitable for young people of both sexes and can be helpful to those who are vulnerable to domestic abuse and also for those who are beginning to show signs of controlling behaviour.
The programme is a ten week course which will be delivered at Parkfield House. Please be aware that it is the responsibility of the referrer to ensure travel arrangements are in place to enable the young person to attend.
If you would like to refer a young person into the programme please make a referral. This does not guarantee a place on the programme as we need to assess risk and vulnerability to ensure suitability and safety for all group members.
5573
CRUSH has been evaluated and endorsed by the University of Worcester as a safe and appropriate programme for young people.
If you would like to discuss the programme, please contact us on 01803 208400.
---