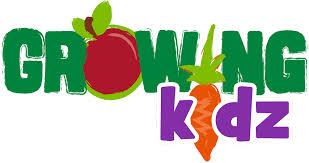 We have been working with 10 local businesses on a pilot project called Growing Kidz, encouraging and supporting them to make small changes to their children's menus in order to offer a variety of healthy choices, for example baking instead of frying, offering pasta dishes and half jacket potatoes.
We attended some local playgroups to talk to parents about the types of and variety of dishes they wanted to see on children's menus in Torbay as well as other factors that would encourage them to visit a particular cafe such as meal cost and children's facilities. We also published an online survey asking parents who ate in Torbay with their children for similar information. The information that we gathered was given to the businesses to help them tailor their children's menus in line with the parent responses.
We are happy to say that the following businesses have healthy choices on their menus:
Dot's Pantry, 118 Union Street, Torquay
Living Coasts, Torquay
Paignton Zoo
Savvas, 304D Union Street, Torquay
Tudors Cafe and Deli, Fore Street, St Marychurch, Torquay
Yellow Frog Cafe, Combe Pafford School, Moor Lane, Watcombe, Torquay
If you would like to make simple changes to your menu you could consider the following:
Have milk and water available as a drink option
Have sugar free drink options
Have two vegetable options for meals (suggest portion size 60 – 80g). Sweet corn, broccoli, carrots, peas and baked beans are all popular with children
If using tinned vegetables such as sweet corn, buy canned in water with no added salt or sugar.
If using tinned tuna use it canned in water rather than oil.
Have fruit as a dessert option. Bananas, grapes, apples, raisins and strawberries are all popular with children.
Avoid adding salt to cooking processes
Have starchy options to chips such as rice and pasta. If cooking chips, remember the larger the pieces, the less fat they absorb if you fry them at a high temperature. Straight chips absorb less fat than crinkle cut. For a healthier option cook chips by steaming, brushing with oil and oven baking.
Offer child's portions of a variety of meals and not just fried favourites.
---