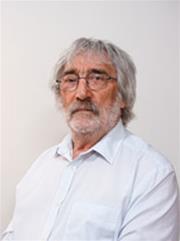 Title: Cabinet Member for Infrastructure, Environment and Culture
Party: Independent Group
Ward: Furzeham with Summercombe
Other councillors representing this Ward:
More information about this councillor
Surgery details
Councillor Morey does not hold scheduled surgeries but is available to listen to residents comments on the telephone, in writing or (by prior arrangement) in person.
Contact information
Correspondence address:
Torbay Council
Town Hall
Castle Circus
Torquay
TQ1 3DR
Phone: 01803 853316
Email: mike.morey@torbay.gov.uk
Twitter : www.twitter.com/mikemorey17
Facebook : www.facebook.com/mike.morey.75
Download Councillor Mike Morey contact details as VCard
Torbay is not responsible for the content of any external link
Responsibilities
Committee appointments
Terms of Office
03/05/1990 - 03/05/2000
14/06/2007 - 05/05/2011
05/05/2011 - 07/05/2015
07/05/2015 - 06/05/2019
06/05/2019 -
Appointments to outside bodies
Elections
Councillor Morey is an Independent Councillor member of the Non-Coalition Group.
Councillor Morey is also a Town Councillor on Brixham Town Council.
---
Contact Governance Support
Tel: 01803 207087
Fax: 01803 207112
Torbay Council
Town Hall
Castle Circus
Torquay
TQ1 3DR