We have undertaken works at woodlands in Churston in response to the Forestry Commission serving Statutory Plant Health Notices for the Grove and Ball Copse woodlands.
Phytophthora Ramorum (P.ramorum) has been confirmed in a number of trees following ground inspections and laboratory sample testing by the Forestry Commission. P.ramorum is a fungus-like pathogen which causes extensive damage can kill a wide range of trees and other plants.
These notices require us, the owners, to fell Larch and Sweet Chestnut that are infected or suspected to be infected with the disease.
Our procured contractor, Hi-Line Contractors SW Ltd have overseen operations to create a clear access path for machinery and to safely remove logs, for the felling of infected trees and the removal of the timber from site. The access path was created on private land in agreement with the private land owner and tenant. As part of this work there are temporary parking restrictions along a section of Bascombe Road, near America Lane.
We are committed to maintaining and protecting trees and only carries out felling work when it is absolutely necessary to protect the public or to limit the spread of disease to other trees and plants.
More information about Phytophthora Ramorum can be found on the Forestry Commission's website and we have also provided answers to some frequently asked questions about the works.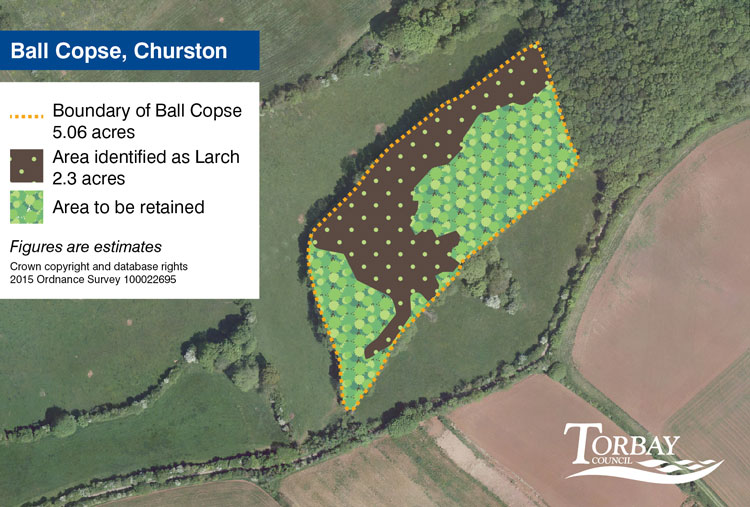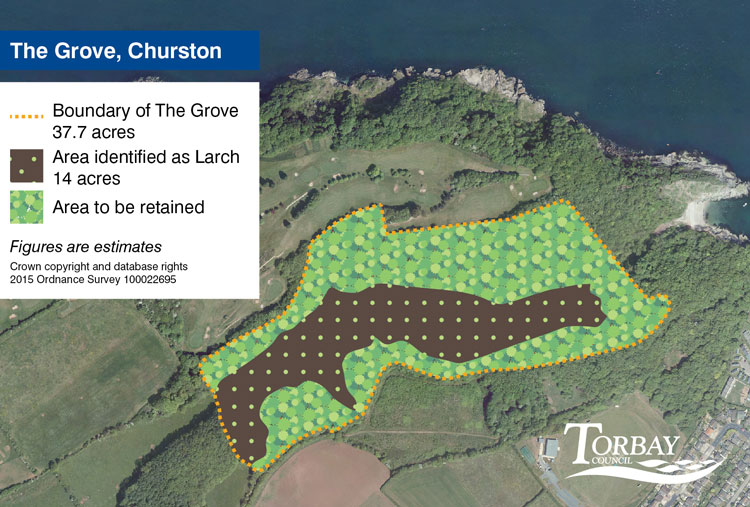 Videos
Watch our videos which tell you in more detail what is happening in Churston and why.
---
Contact Natural Environment Services