Having a healthy sex life is important for many people. Sexual and reproductive health services are available in Torbay which promote sexual well-being in a range of ways.
You can access a wide range of contraception through your GP surgery or pharmacy.
Torbay Sexual Medicine Service Opens in a new window provides free and confidential testing and treatment services for sexual infections, along with advice on a wide range of sexual health and contraceptive issues. These are provided from bases at Castle Circus Health Centre and Torbay Hospital, as well as from a number of community sites throughout the area.
The Sexual Health Outreach Team work across Torbay and are there to support young people's sexual health. They have regular drop in clinics in schools and youth settings across the bay. You can talk to them in confidence by calling 01803 656500.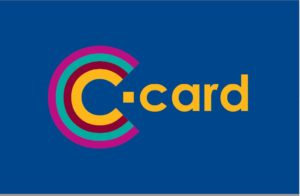 C-Card Scheme
There is also the C-Card Scheme which offers access too advice, information and free condoms to under 25's – for more details, go to the Sexwize Opens in a new window website with details of friendly pharmacies, clinics, places to pick up condoms across the bay.
The Eddystone Trust Opens in a new window provides support for anyone in Torbay living with or affected by HIV or AIDS as well as advice and support on staying sexually healthy.
Useful links
---