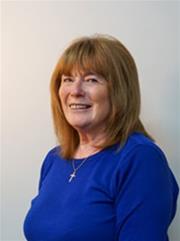 Councillor Jackie Stockman
Title: Executive Lead for Health and Wellbeing
Party: Independent Group
Ward: Berry Head with Furzeham
Other councillors representing this Ward:
More information about this councillor
Contact information
Home address:
Winsome
Higher Furzeham Road
Brixham
TQ5 8QP
Phone: 01803 851255
Bus. email: jackie.stockman@torbay.gov.uk
Download Councillor Jackie Stockman contact details as VCard
Responsibilities
Committee appointments
Terms of Office
05/05/2011 - 07/05/2015
07/05/2015 -
Appointments to outside bodies
Elections
Councillor Stockman is an Independent Councillor member of the Non-Coalition Group.
Councillor Stockman is also a Town Councillor on Brixham Town Council.
---
Contact Governance Support
Tel: 01803 207087
Fax: 01803 207112
Torbay Council
Town Hall
Castle Circus
Torquay
TQ1 3DR